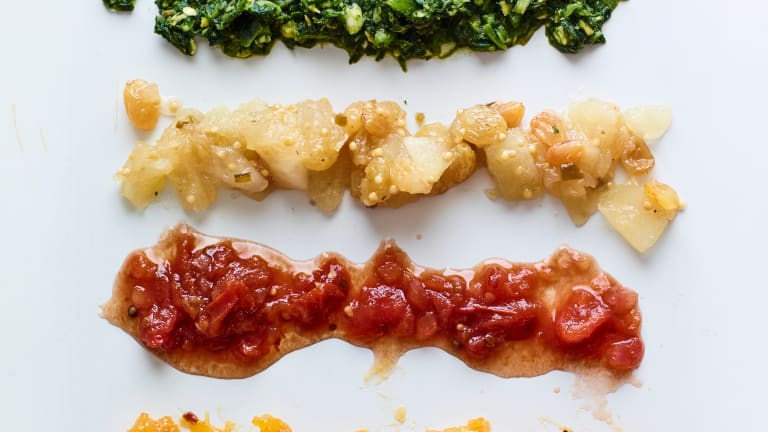 WHAT WE'RE LOVING NOW: CHUTNEY
Chutney, a condiment of Indian origin is the perfect blend of sweet, savory and tangy. Its versatility is tremendous and makes the perfect edible gift.
Especially unique is the lack of kosher chutneys on the current market which guarantees that presenting these for Purim gifts (or anytime edible gifts) will make a statement. Attach a note to your jars with the secret recipe and recipe ideas.
Our chutney recipes are modern versions inspired by the classics. We highlighted tomato, mint, apple, and apricot. Below we share our favorite recipes to make with each flavor and how to turn each recipe into an edible gift.
Ask your local pizza shop for pizza boxes. Make as many pizza's as you need and place in pizza boxes. An edible gift to remember forever.
Use sushi containers to create mini cheese platters. Get to-go salad dressing containers to place apple chutney.
This makes for an incredible first course at any holiday feast.
An incredible appetizer for any party, you can also make three mini kebobs and place in small aluminum pans with covers.