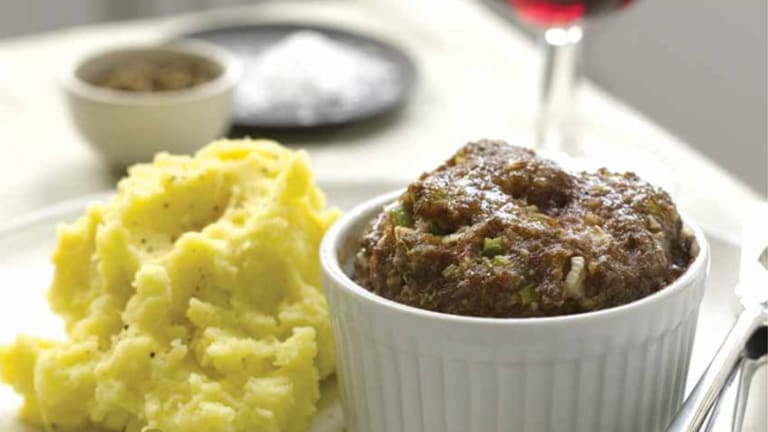 Shabbat Dinner Menu In an Hour
We know how much you love our Shabbat dinner menus that only take an hour to prepare.  Especially as the days are growing shorter we all need quick and easy recipes.  Here is our latest Shabbat in an hour menu for you. 
Instead of peas on the side of your meatloaf and potatoes, try it in a soup. 
INDIVIDUAL MEATLOAVES WITH WASABI MASHED POTATOES
Make your meatloaf in individual ramekins for faster cooking and crispy sides all around. Serve with mashed potatoes. 
No cook, easy dessert balls, perfect for your quick Shabbat prep menu. 
GAME PLAN
Preheat oven to 425° F. Lightly spray 4 (6-ounce) ramekins with cooking spray.
In a large saucepan cook vegetables for meatloaf. 
Combine the rest of meatloaf ingredients and finish preparation and place in oven to bake. 
In same saucepan boil potatoes. 
Meanwhile, prep veggies for pea soup. 
Finish making the potatoes and remove to serving bowl to keep warm. 
In same pot prepare pea soup. 
While pea soup is cooking make the dessert. 
Puree the soup and you're done.