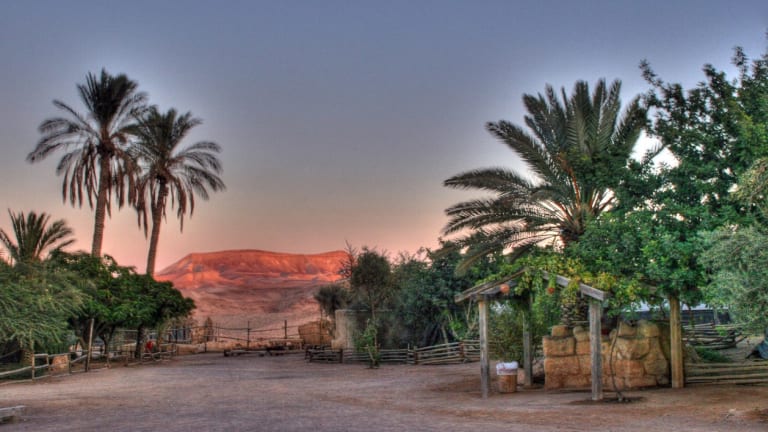 Israel Travel Guide: 6 Fun Family Friendly Activities
We asked you to send us your "hidden gems" of Israel, your off-the-beaten-track, must-see spots when traveling in Israel.
Today, we're sharing your top 6 fun, family-friendly activities in Israel.
Special thanks to CB Berkovits and Racheli Fuld of Navigating My Dreams who researched each activity and included a short description with links for easy reference. 
Holy Cacao Factory Tour
Visitors to this chocolate factory located in Ma'ale Hever can see chocolate being made from "bean to bar" and then make their own chocolate creations just like Jamie in this video, get more info.
Caliber 3
This shooting range in the Gush is the premier professional training ground for counter terrorism and security. It is also open to visitors for paintball excursions, rapelling, shooting range and team building exercises for groups, families and even Bar Mitzvahs.  More info.
Kakadu
An art gallery close to Beit Shemesh featuring hand-crafted painted wood. Visitors can book a group activity in advance such as making a wooden "carpet", door signs, clocks and other decorative items. Right nearby in Tzafririm is a bike rental shop you can take advantage of to ride the trails through the beautiful Emek Valley. More info for Kakadu
Shvil Hasalat (The Salad Trail)
Learn how Israelis made the "desert bloom" and pick your own farm fresh vegetables to create your own unique salad!  Book a tour. 
Pat B'Melech
A unique, artisan bakery run by a husband and wife, in Gush Etzion where visitors can come and learn the art and history of breadmaking in one of their workshops or just relax and enjoy the delicious offerings of their cafe.  Visit Pat Bamelach. 
Bedouin Tents
Being able to experience Israel is the best part of visiting our beautiful country, and Bedouin culture is certainly part of Israel. Whether you are driving right outside of Jerusalem or are all the way down south, you will most likely catch a glimpse of Bedouin tents pitched just off the highways. A visit to a Bedouin tent can give you a front seat view of what their lives are like. You can ride a camel, eat Bedouin food, and even stay overnight in a tent depending on which service you use. Find a bedouin tent experience here.   If you want the full bedouin overnight experience, but with some upgraded amenities check out Kfar Hanokdim (pictured in the main image) near Masada and the dead sea, perfect for Bar Mitzvah parties and large groups too.