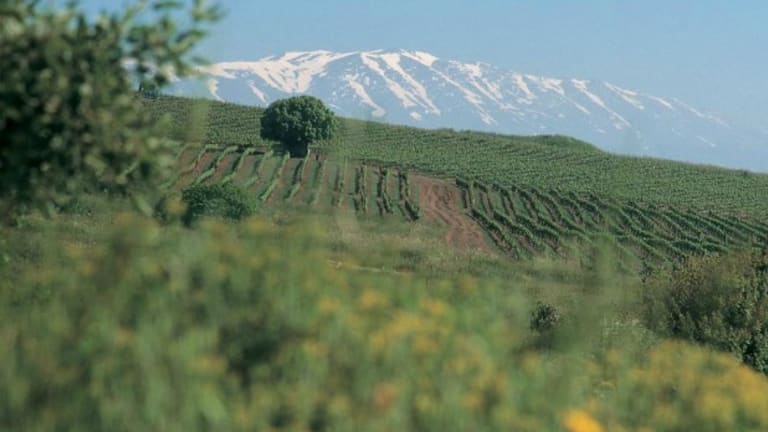 Israel Travel Guide: Wineries
WE asked you to send us your "hidden gems" of Israel, your off the beaten track, must see spots when traveling in Israel. 
Today, we're sharing the list of wineries in Israel that YOU responded with!  CB Berkovits and Racheli Fuld of Navigating My Dreams researched each winery and included a short description with links for easy reference.  
Time to start planning your Israeli wine tour.
Pelter and Matar Wineries
These sister wineries are located in Ein Zivan, in the North, and offer wines made from grapes grown all over Israel from the north to the south. Tal, one of the co-founders, studied viniculture and oenology in Australia and wanted to produce a wine series that reflected his experience there. Visitors can enjoy wine and cheese tastings.  Get more info at Pelter Winery. 
Adir Winery
A family run winery in the Upper Galilee region. Their sister company, Adir Dairy, produces a variety of goat milk products. The Visitor's Center offers a cafe, wine tasting, cheese-making and wine-making workshops, get more info and make reservations at Adir Winery.
Abouhav Winery
This boutique winery can be found in the old city of Tzfat. The vineyards are nearby the Galil region. The wine is produced using the old traditional method and aged in oak barrels.  For more info and to book your visit go to Abouva Winery. 
Tura Winery
This family run estate winery in the Samaria region (closer to the center) was founded by Erez and Vered Sa'adon. Their motto is "patience and inspiration". Along with producing fine wines they also offer extra virgin olive oil made from olives grown in Shilo. Visitors can book a wine and olive oil tasting along with a high end dairy or meat meal on their website, TuraWinery.
Gush Etzion Winery
This winery can be found in the heart of the Etzion region (near Jerusalem). Visitors are invited to tour the premises to learn and see how the wine is produced. Wine tasting and dairy meals are also offered. During the grape harvest, the vineyards are open to the public during the dawn hours to help with the harvest and are then invited to a breakfast at the visitor center.  Get more information at Gush Etzion Winery.  
Read more: The Morad Winery is another unique stop with a compelling story; producing fruit based wine in a family-run operation. 
Learn more about out all our favorite Israeli Wineries here.