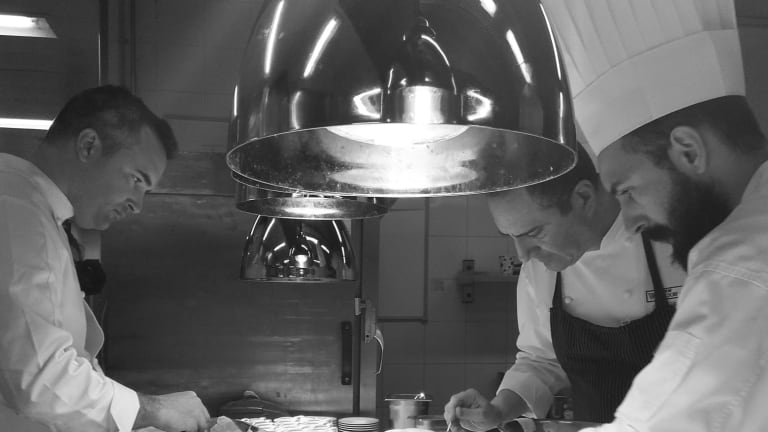 Taste Versailles in Jerusalem
The Waldorf Astoria in Jerusalem once again brings the best of Waldorf culinary experiences to the center of Israel. 
Two of the most respected executive chefs from Waldorf Astoria Hotels & Resorts came together to present the best of tastes and cross-cultural creativity for a unique dining experience. The renowned French Executive Chef Frédéric Larquemin of Waldorf Astoria Trianon Palace Versailles and Executive Chef Itzik Barak of Waldorf Astoria Jerusalem present a four-course dinner you don't want to miss.  
Before your choice of fish, you will be presented with the chef's amuse bouche of Butternut Squash Soup with Wild Mushrooms, the perfect start to this delicious dinner. 
You can choose between 2 fish dishes for your first course. 
For the main course, you can choose between lamb, chicken, or a vegetarian main. 
For dessert, everyone will be satisfied with a choice between fruit and chocolate. 
When you can't get to Versailles, Versailles comes to you, when you go to the Waldorf Astoria Jerusalem for the next two weeks you will enjoy this incredible menu which perfectly presents the collaboration between Israeli and French cuisine.