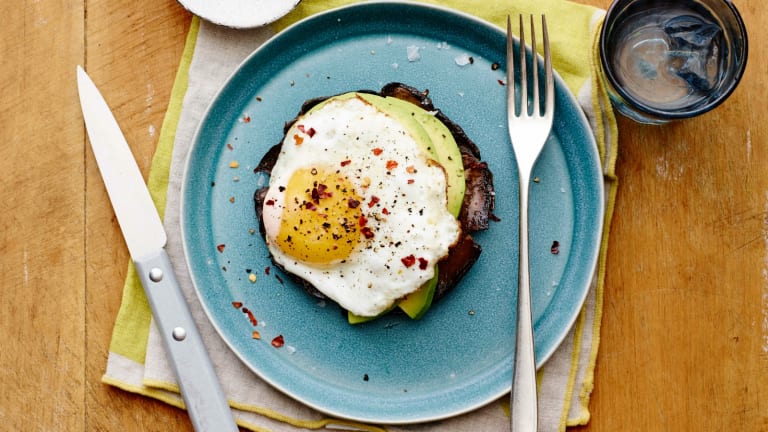 A Healthy Breakfast To Start Your Day
We're going to share some of our best breakfast ideas.  Before we get started, let's find out why breakfast is the most important meal of the day.
Breakfast revs up your metabolism so that you can burn the maximum number of calories to fuel your daily activities.  In America, breakfast is typically the smallest meal of the day and some find it difficult to enjoy much more than coffee.   Research has shown that eating in the morning is essential for optimal performance and overall health.  Kids and adults who eat breakfast tend to do better at school and work and maintain healthier body weight and cholesterol levels as well.
Don't grab that donut just yet, it does make a difference what you eat.  Refined grains and high sugar foods won't give you the right kind of energy and won't help you lose weight.  Your best bet is to choose a meal that combines complex carbs in the form of whole grains, proteins and even fats.   Here are some examples:
Whole wheat toast with peanut butter and banana or 1 of these 7 breakfast toasts
Bowl of high fiber low sugar cereal with low fat milk and blueberries
Yogurt and granola
Egg and cheese on a whole grain English muffin
Whole grain waffle and a veggie sausage patty
Spinach and cheese omelet with a whole grain flat bread
For me, eating between 200 and 300 calories is where my breakfast keeps me full and gives me enough energy while still allowing me to keep my weight down.  
I've shared many other breakfast ideas from toasts, to smoothies to overnight oats in our Fresh Families meal plan.  Sign up to get all our healthy breakfast ideas with complete nutrition information. 
I also have created a couple new, different recipes I hope you might enjoy next time you want to get a great start to your day.
APPLES AND CINNAMON QUINOA BREAKFAST
Quinoa is a high protein grain-like ingredient that can be cooked into a hot cereal.  I found that when I cooked it with a diced apple it didn't even need any sugar. Leftovers were not as appealing for me, so I added an egg and pan fried it in a little oil for a real pancake-like breakfast, Apple Quinoa Pancakes, treat that I ended up eating all week.  I am saving this recipe for Passover too!
ROASTED SQUASH HASH WITH VEGGIE SAUSAGE
One of my goals is to get more vegetables in my diet at breakfast.  For me this is not an easy task until I discovered this wonderful way to recycle roasted squash for a morning surprise,  now I have no reason to miss my 5 a day.
Check out 14 more healthy breakfast loaded with vitamins, minerals and more. 
Healthy Breakfast Ideas To Start Your Day Off Right