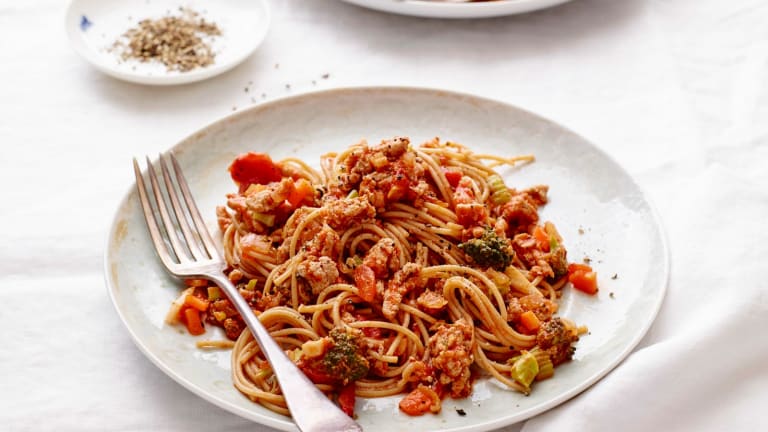 Cooking Healthy as a Family
The real trick to eating healthy is doing it together as a family.  It all starts with the foods you bring in the house.  If you, the parents should not be eating it, then your kids shouldn't either. Don't bring it into the house, if you don't want it in your belly.
Once your pantry is stocked with wholesome ingredients, find ways to cook and menu plan together so everyone is excited to try something new. 
Studies show that kids who help cook their food are more likely to try new things and eat healthier.  Kids of any age can help in some way, check out our guide for How To Let Kids Cook In The Kitchen. 
It's a win-win proposition, cook together as a family, eat better as a family, and feel better as a family. 
Remember good habits can stay with us forever. Bad habits are very hard to break. It can be as simple as revamping a classic dish you know and love. For our Fresh Families plan, I updated creamy penne with whole wheat pasta and cauliflower.
Watch me and Jamie make this creamy pasta and my favorite Israeli salad here. 
The best gift we can give to our children when they are growing up is the knowledge and power to make good choices. We help guide our children's future choices by setting a good example and reinforcing the habits we would like to see them follow for a lifetime.
From the youngest of ages, you can get your kids involved.  When my kids were 2 they went to a school where the kids made their own snack. They used cutters like this to cut up veggies, they spread goat cheese on crackers themselves and they tore lettuce for salad.  It was a great way to get even the youngest kids comfortable with healthy foods and prep. 
As they get older you can find more ways to bring them in the kitchen, from coating the eggplant before it is baked into Sheet Pan Eggplant Parm, to measuring and mixing up the salad dressing. 
Always keep clean, natural foods on hand, like lemon juice, vinegars, spices, herbs, vegetables, fruits, chicken, eggs, fish, and good quality extra virgin olive oil, one of the healthiest oils you can use.  
The main type of fat in olive oil is monounsaturated (MUFA), a good fat, especially when it is replacing bad fats, like saturated and trans fats.  MUFA's have been found to lower risk of heart disease by lowering cholesterol levels in the body.  Olive oil is also high in antioxidants and may have anti-inflammatory effects, all of which can further reduce the risk of cardiovascular disease.   
Check out these 10 family-friendly recipes your kids will love to help cook. 
10 Family-Friendly Recipes Kids Can Cook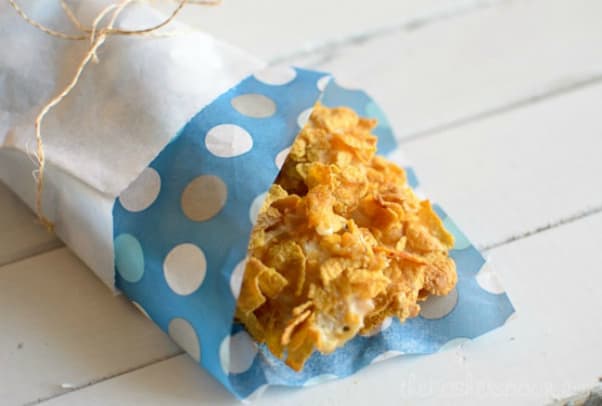 Sign up now for more family-friendly healthy dinners to make all year round.  Plus weekly menus and shopping lists and healthy tips to keep you motivated.