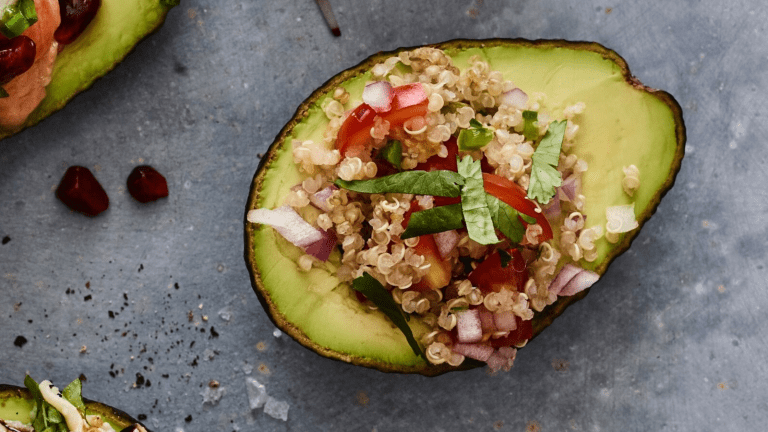 Sizzling Summer Snacks
During the summer, when the weather is so good, even indoor girls like to step out onto the patio for some fresh air and conversation and to watch the kids do doggy paddles while holding on to Styrofoam floats.
That means the kind of food I choose has to be easy to make and serve so I can get out of the kitchen quickly.
I used to barbecue for the pool crowd. But that involved an entire meal, meat, and sides, and it became too big a deal.  Most of the time all you really need to serve the crowds in the Summer are snacks and hors d'oeuvres.
There's always a dip, like guacamole or hummus. I realize there are over 3 dozens kinds of packaged hummus at the supermarket (I counted once) but I always make my own. I like to vary the flavor with different herbs and spices (or lemon juice, chili oil and so on). Besides, hummus is better when the texture is drier and grainier than the overly soft and smooth store-brands.
I also serve a salsa of some kind, one that could double as a side dish with the grilled meat, poultry or fish I might make for dinner. Fresh summer fruit – peaches, nectarines, apricots, berries and so on, are perfect for salsas. Dice several kinds of fruit, combine them in a bowl, add one of the onions (scallion, chive, shallot, etc.) and a chili pepper to give it some bite, plus a few squirts of lime juice (white wine vinegar or Meyer lemon juice) for a refreshing, tangy taste. That's it. Fruit salsas keep for a day or two in the fridge. Serve them with chips or on slices of cheese.
Marinated vegetables are also a hit and you can make them 2-3 days ahead. One of my favorites is Portobello mushrooms with a Balsamic vinegar glaze. Portobellos are meaty and flavorful. Serve the chunks with pretty toothpicks and you're all set.
Another winner? Bruschetta! Prepare the toasts and toppings separately and well in advance and combine them just before serving. There are so many variations! Get beyond the familiar tomato versions and think beans, deli meat, cooked veggies, grilled bell peppers and cheese. Chop the ingredients, season with fresh herbs and olive oil and spoon it on top of toasted bread. To make it even easier, serve the toasts and Bruschetta mixture in separate serving bowls and let guests fend for themselves.
Most of the time I don't serve canapés or other fancy bite-sized nibbles. That's just too much trouble. But occasionally I succumb because I want to try a recipe or serve something pretty. Smoked Salmon Tartare is one of my favorites and is easier than it looks: chop the salmon (or substitute fresh, raw salmon) and seasonings together and spread small portions on crackers or sliced zucchini or cucumber. These are fine without the garnish, although the tiny dollop of lemon-flavored mayonnaise (which you can make in advance and use as a spread for salmon or turkey burgers) gives it a lovely look. And although this hors d'oeuvre looks so tempting when it's put together, this is another dish you can serve separately, salmon mixture in a bowl, crackers or sliced veggies on the side.
Browse through more snacks to serve the Summer crowds pool side. 
13 Snacks To Serve At the Pool