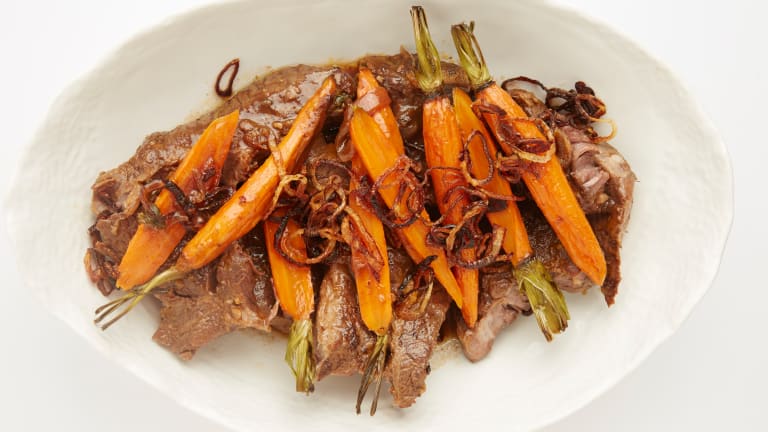 What Is Hungarian Rub?
An ode to Transylvania, my parents, grandparents, and great grandparents' birthplace, I grew up spicing everything with paprika (and garlic) except for my ice cream. This rub was imagined for your best, buttery, soft brisket but equally complements produce and poultry. 
How To Cook with Hungarian Rub?
Think of this warm, peppery-sweet, earthy blend of sweet and hot paprika, garlic, onion, turmeric, celery and cloves as the most balanced, unassuming, addition to your braises, dry rubs and marinades when you just need a little something from the old country.
Try the rub on your favorite meat and roasts, I love it for all my traditional brisket recipes, but it's perfect on a simple roast chicken and even veggies. 
Recipes with Hungarian Rub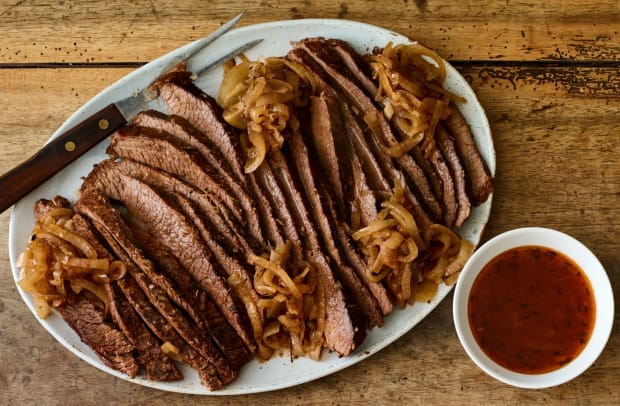 This spice rub is also perfect on a pot roast or Silver Tip Roast, as a spice rub for a simple Roast Chicken, or even to add some flavor to Matzo Fried Chicken. Not to mention you can use this rub on roast potatoes, french fries and even a simple grilled steak.