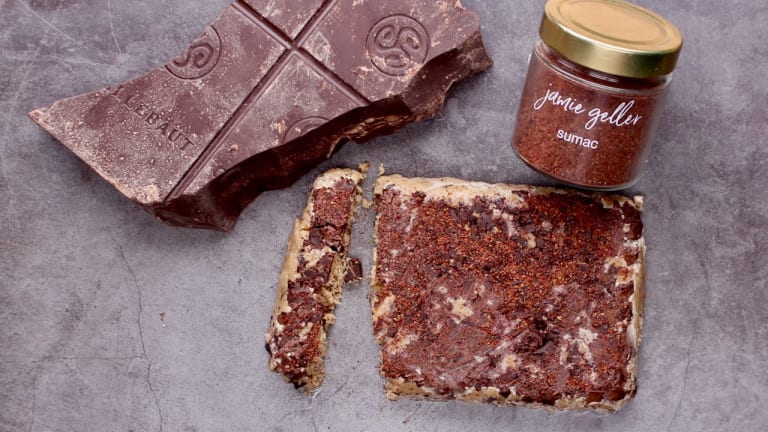 What is Sumac and How is it Used?
Ever since we launched our new spice line, the Jamie Geller Spice Collection, we've been getting a lot of questions about sumac. So today we are going to answer all your burning questions. 
What is sumac? 
Like all our spices sumac is a popular spice in Israel and the Middle East.   Sumac is a spice made from the dried berry of a wild bush called Rhus (Rhus Coriaria).  Deep red in color these berries are dried and ground to a coarse powder and used in a variety of ways.  
What does sumac taste like?
Sumac is a versatile, citrusy spice that adds a bright, vibrant purple-red color and tangy, lemony taste to everything you pair it with.  In the past, it was used in Europe to add tartness to many dishes before lemons became commonplace. In Israel, you may find sumac dusted on everything from salads to meat to baklava to add color and tang to every dish. 
Are there health benefits of sumac? 
Sumac has a long history of healthful properties. Over 2,000 years ago Sumac was written about by Greek physician Pedanius Dioscorides who noted its use in medicine as an astringent, antiseptic, and tonic.  In North America, indigenous peoples and early pioneers used sumac to treat a variety of ailments, from coughs and sore throats to stomachaches and wounds.  There is even talk about a sumac pink lemonade used to help cool feverish patients, but no need to wait for a fever to try this idea. 
What is sumac used for in cooking? 
Sumac was born to be paired with fish, vegetables, fresh salads, and savory baked breads, but anything that calls for lemon can include sumac. While it is perfect mixed into many recipes as you will see below, it is also amazing simply used as a finisher by sprinkling over a simple cucumber salad, crispy fries, a bowl of hummus or even a slice of bread dipped in oil. 
Order our Jamie Geller Sumac spice blend brought to you direct from Israel now at Amazon. 
Recipes with Sumac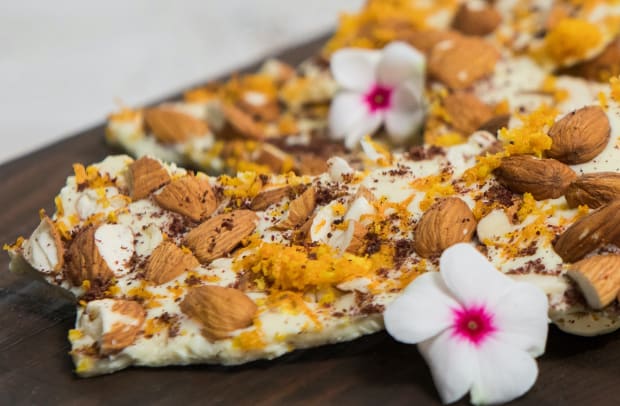 -->>CLICK FOR OUR COMPLETE COLLECTION OF RECIPES WITH SUMAC<<--