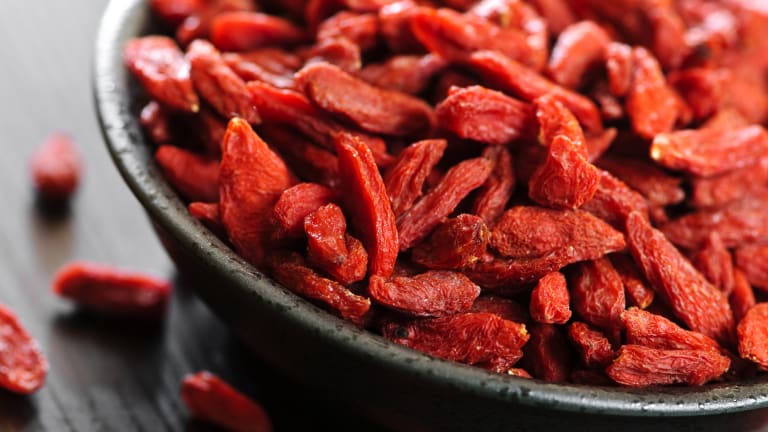 Health Benefits of Goji Berries
Goji berries have been popular in Chinese medicine for many years and now they are gaining popularity everywhere.  They are very high in antioxidants and are easy to add to your diet. 
Watch to learn more. 
We add goji berries to our smoothies in the 28 Day JOY of KOSHER Challenge. 
It's easy to get more goji into your diet. Add goji berries (like you would dried cranberries) to chia pudding, yogurt, salads, granola bars and even trail mix.
Want stories like this delivered right to your inbox? Sign up now for our *free* JOY of KOSHER Newsletter.