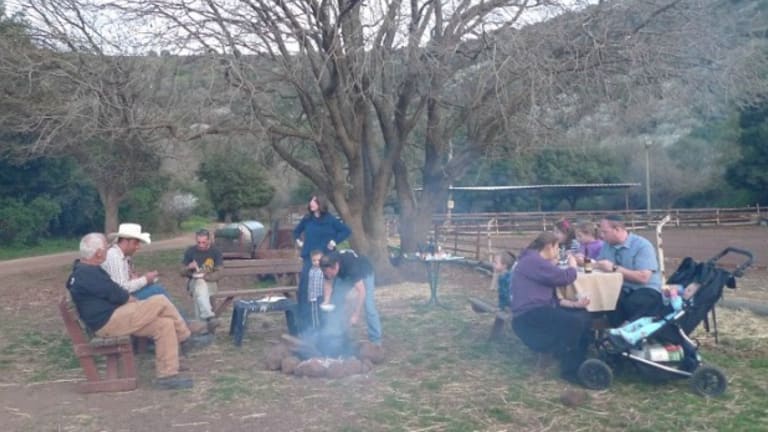 VLOG - Shooting Joy of Israel in the Golan
First Episode of Joy of Israel  - my new food and travel show - is underway!  We spent the 36 hours in the Golan sledding on the Hermon and Cooking up Israeli cowboy food at a kibbutz/ranch.  Oh and I road a horse for the first time in about 25 years!!!
Check out this behind-the-scenes photo album from the shoot.
I made a new friend at the gas station on the way up north.  Check it out.
What's the most interesting thing you ever saw at a gas station or on the side of the road on a road trip?