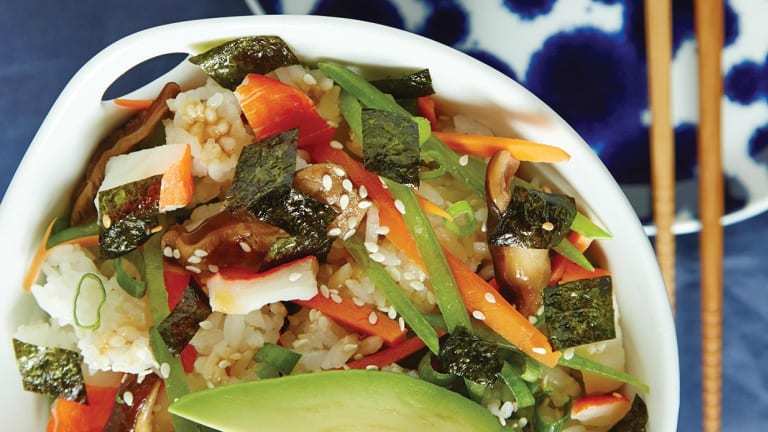 What We Like About Rice Vinegar and Mirin
Tamar and Jamie love using rice vinegar and mirin in many of their recipes for their unique flavor profiles.  They especially love them in the Bimbimbap recipe found in the 28 Day JOY of KOSHER Challenge.  Click play below to learn more. 
Now that you know what they are and why they are so awesome, here are 5 recipes to help you learn when to use them. 
5 Recipes with Mirin and Rice Vinegar