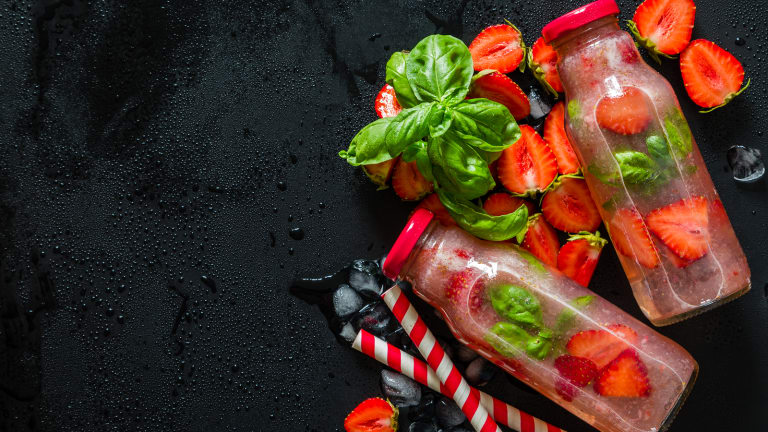 The Gift of Flavored Water
Give the gift of flavored water, the newest way to hydrate with endless gourmet, fresh options. Simply fill a glass jar (or insulated water bottle) with water, ice, fruits or veg of choice, & fresh herbs.
Staying hydrated with water is crucial to overall health. Adding fresh fruit lends a subtle flavor and eye-appeal ('we eat with our eyes) that makes drinking water more fun.
Make it a party centerpiece. Purchase a large glass pitcher, fill with ice, citrus, herbs & berries.
You can purchase great jars at a local dollar store or glass jars with straws on amazon.
Our favorite combos.
Apple Cinnamon Water
Kiwi Cucumber & Lime
Strawberries, Basil & Cucumbers
Grapefruit & Rosemary
Watermelon & Mint
Strawberry and Basil
Pomegranate & Lemons