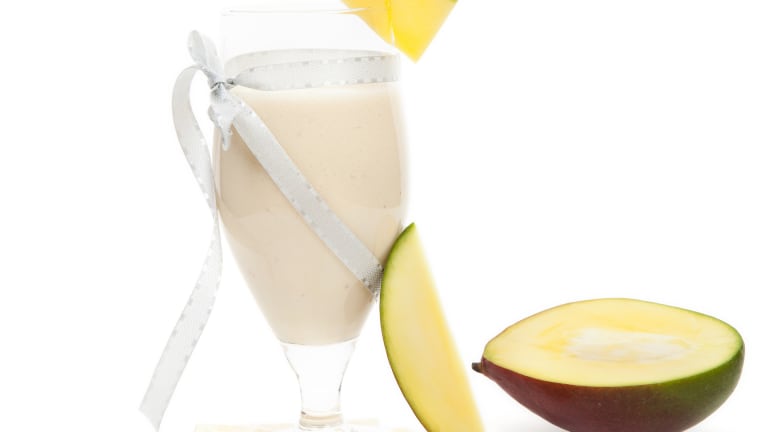 Summer Cocktails - The Creamiest Conconctions
As most any reader of JOY of KOSHER with Jamie Geller already knows, when you have a kosher kitchen you are constantly changing up cooking and baking recipes to remove the "dairy" elements. You replace "butter" with margarine (or spread or oil...). You replace "cream" with soy milk (or rice milk or whitener...). 
Well, I actually run into these same problems when creating cocktails. But a cocktail recipe is less forgiving. Nothing tastes the same as real cream in a cream-based drink. There simply are no good substitutes for rich, decadent, chocolate liqueurs. So when I get the rare opportunity to mix milk-based drinks, I use as much real dairy as I can possibly work into a recipe.
Not surprisingly, then, the following libations are not for the lactose intolerant; imbibing them will practically make you "moo" with dairy delight. So enjoy, savor, gulp, and indulge yourself in these creamy concoctions. 
 L'Chaim!
MORE: 4 Slushy Cocktails for Adults
Take your cheesecake tradition to a whole new level with this little libation! Makes any number of shots.    
MORE: Bubbles All Around: 4 Fantastic Party Cocktails
CHOCOLATE DESSERT BOMB COCKTAIL
Simple, blended, icy chocolatey goodness; dessert doesn't get much better than this!    
Recipe published in JOY of KOSHER with Jamie Geller Magazine Shavuot 2015 SUBSCRIBE NOW
Want stories like this delivered right to your inbox? Sign up now for our *free* JOY of KOSHER Newsletter.