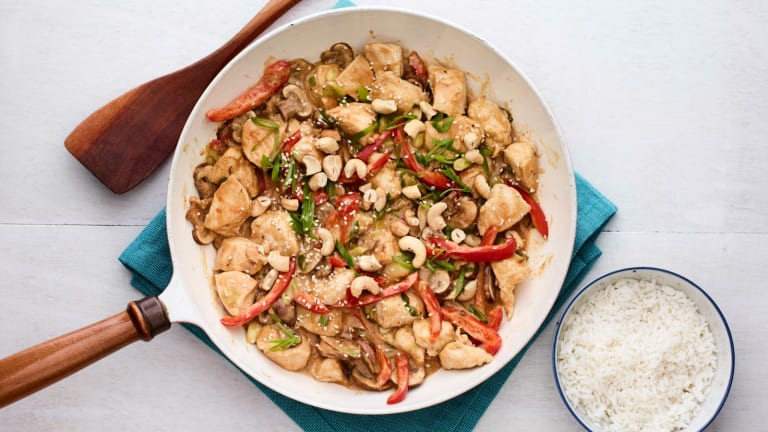 Quick Chicken Recipes for Dinner Tonight
Quick is my middle name. Not Hanala, as my passport states. And so to make it official I present you with a few of the quick chicken din dins I'm currently crushing on.
Pizza and shawarma, not together of course, are my fam's fave dinner deliveries. But if you don't live across the street from Meat Bar, like me, you can make shawarma in your very own skillet. Just make sure you load your pita with so much stuff it bursts at the seams, for the most authentic experience.
I recently told Hubby pickles and olives do NOT equal a green veg. He is still trying to dispute this fact. But we always win when we throw olives into a dinner for the kids.
PEANUT BUTTER CHICKEN STIR FRY
I'm a sucker for PB-sauce, love it like a bad romance. But this Peanut Butter Chicken Stir-Fry is an absolute dreamy chicken dinner.
Quick prep, quick cook, makes this coconut lime the #1 winner winner chicken dinner of this winter.
Get more easy weeknight dinner ideas when you subscribe to our newsletter right here.