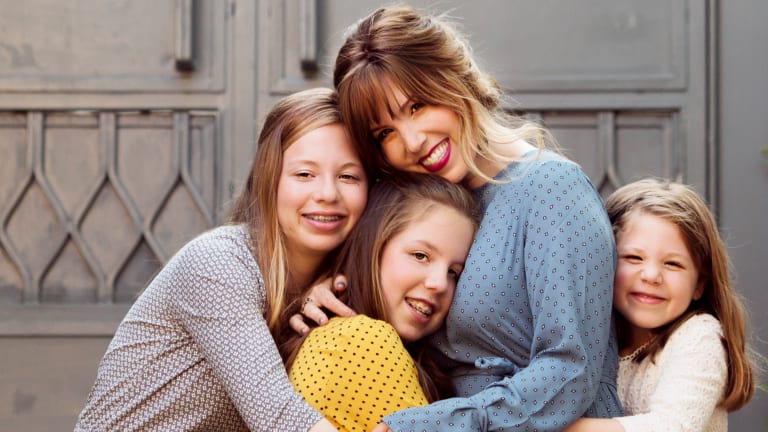 The Greatest Gift
A family photo shoot creates and preserves memories for a lifetime.
Recently I was the recipient of one of the greatest gifts - a family photo shoot in Israel with Atara Whitman.  The shoot itself was such a special way to spend the day with my girls.  We laughed and hugged and smiled a ton and the best part is we now have a real tangible memento - a photo album of this memorable, magical day.  
I am ALWAYS asked about family activities in Israel.  How to spend the day with kids of all ages? What sites to see?  What neighborhoods to visit?  My new favorite answer and recommendation is a family photo shoot in Jerusalem.  You can shoot in the Shuk, the Old City or the quaint and historical neighborhood of Yemin Moshe.
It takes a gifted photographer to capture the soul of a person in a picture.  But it takes an even more gifted photographer to bring out the true personality and shining essence of their subject, especially when there are multiple people to photograph and kids of all ages.  
Atara was born to work with kids.  She comes alive behind the lens and so do the kids on the other side. (Have a gander at her insta to see what I mean!)  If you've ever taken family photos (at a simcha) then you know how exhausting, uncomfortable and cumbersome it can be, especially for the kids.  This was the opposite experience.  The kids loved, Loved, LOVED the photo shoot!  It was honestly an enjoyable activity -- one they keep asking to repeat.  (That's how you know it really was FUN!)
I think this is the best gift you can give a family you love -- even if it's your own.  (I'm big into buying myself gifts -- but that, you already know!). Whether you live in Israel or are visiting for the 1st, 5th or 50th time this is an experience you want to add to your bucket list.  In fact -- it's one of those activities to book for those that feel like they've already seen and done it all.
What do you think about our photo album from the day?
Credits:
Photography Atara Whitman
Styling Devora Golan