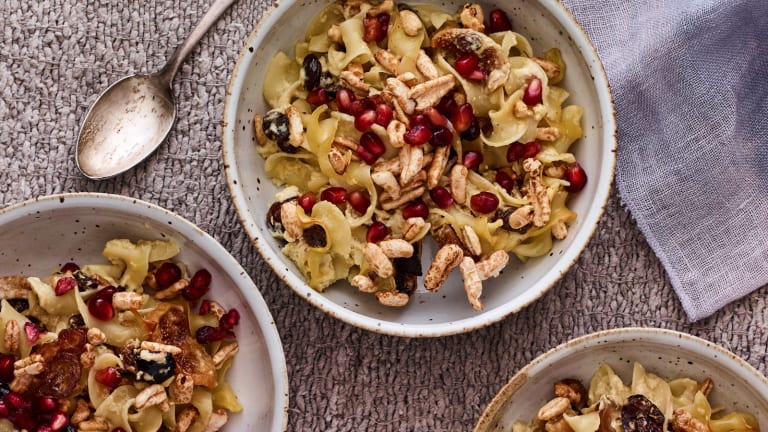 7 Recipes with Seven Species
The seven species refers to the seven foods listed in the Torah as being special to the land of Israel.  The include wheat, barley, grape (wine), fig, pomegranates, olive (oil), and date (honey) (Deuteronomy 8:8).  All of these foods have become more and more trendy in the last several years and has helped put Israeli food on the map.  
We love to challenge ourselves and find recipes that incorporate all 7 species in one dish and now we have 7 of them!!! 
From sweet breads and desserts to full blown savory mains you can enJOY all 7 species at every meal. 
7 Recipes with Seven Speices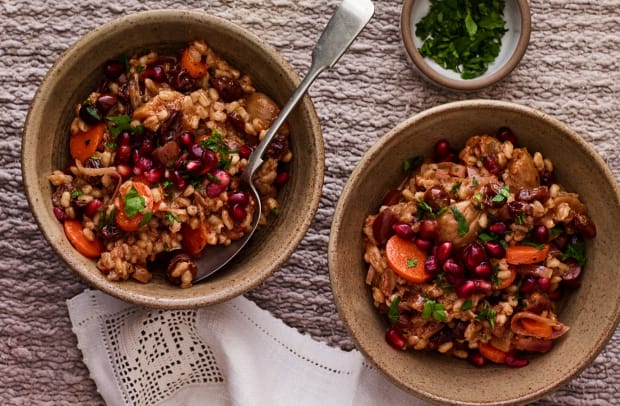 Want more recipes delivered straight to your inbox? Sign up now for the JOY of KOSHER weekly newsletter.