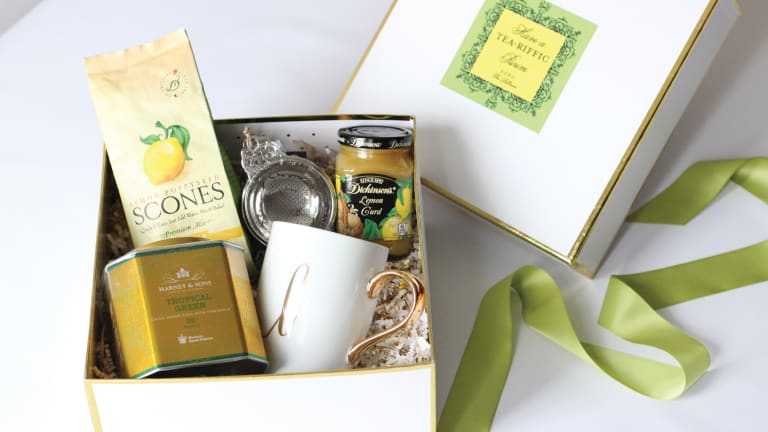 How To Design The Perfect Mishloach Manot Gift Basket
My youngest just asked: "What will be our theme for mishloach manot this year?" It is January and she expects that I have already started brainstorming ideas. It turns out she is right. I approach Purim and the mitzvah of giving mishloach manot seriously. Not only is the task an opportunity for me to exercise my creativity as a self-proclaimed foodie, but it is also a challenge to create Purim packages that will contain tasty and beautifully packaged kosher products. Here is how I go about styling the perfect mishloach manot.
1. Theme Matters
It is obvious and I am totally predictable for suggesting it, but a theme really makes a difference. It does not matter whether it is a color or a flavor or a geo-graphic location; it really helps to have a unifying factor. I hope the three themed mishloach manot styled here will provide some inspiration and sources of quality kosher products.
2. Taste Matters
Use items that are delicious and unique. Whether you want to go the homemade or store-bought route, make sure the contents are made of the finest and freshest ingredients and are strong on taste and aesthetics. 
3. Packaging Matters
Presenting mishloach manot is an act of gift-giving and, at its finest, a token of kindness, love, and/or appreciation. Putting extra care into how you assemble and personalize the Purim gifts will go a long way toward making the proper impression. 
Here are 3 Mishloach Manot Ideas:
For the Health-Conscious
Personalize mishloach manot to fit with your friends' and family's lifestyle preferences. Send them fresh fruit, healthy snacks, and hydrating rose water to provide the needed energy and nutrition. 
Source guide:
Biena Chickpea Snacks
Dardimans California Crisps
H2Rose Water
Nelly's Energy Truffle Bars 
Indulge It's Purim! 
This package may contain a few really sweet and delicious items. I chose to throw in a personalized candy bar, a few kosher varieties of chic Sugarfina candies, and a hot chocolate spoon. 
Source guide:
Hot Chocolate Spoons
Sugarfina Candy
Personalized Candy Bars
Tea-rrific Purim - Tea is always a good idea! 
Pack up a pretty mug, great tea (we love Harney & Sons kosher teas), some homemade scones or a scone mix, and lemon curd. 
Source guide:
Harney & Sons Green Tea with Pineapple
Dickinson's Lemon Curd
Lemon Poppy Seed Scone Mix
Note: Please do your due diligence and research the products' kashrut certification, as everyone has different standards and things can change.