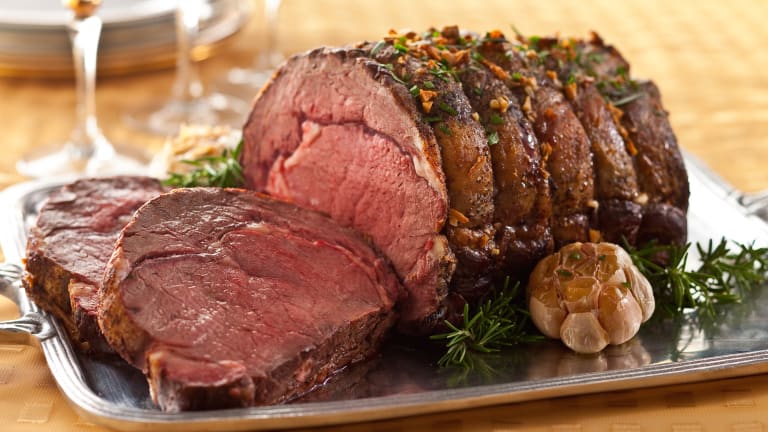 Meat Lovers Only, All Others Need Not Apply
Shavuos is a super fun holiday when it comes to menu planning cause the culinary world is your (kosher) oyster! You can go the customary dairy route, or you can go all traditional Jewish holiday style with an utter fleish fest, which is the custom in my house as I'm the lone cheesecake lover, boo hoo hoo.
With my B-Day/Memorial Day and Shavuos practically falling on top of each other there are more than enough opportunities for me to have my cake and eat it too! Naf and Anna, my besties over at Grow & Behold, are available to answer any and all of your meat questions. Now we're talking one stop shopping for this party week! Happy everything!
Related: 7 MAKE AHEAD Roasts that Freeze Well
SPRING LETTUCE WITH PASTRAMI CROUTONS
Let everyone know you are serving meat right from the start. 
The ultimate way to cook shoulder roast.
Glazed, spiced and skewered, everyone loves kabobs. Sever the colorful rice pilaf on the side. 
Throw in this spicy vegetable side to counterbalance all the sweet meats. 
After all the meat, stick with a simple watermelon salad for dessert or if you have some cheesecake fans in the mix, try my Pareve Snickers Cheesecake.
This Pareve Snickers Cheesecake is so decadent and creamy, you won't believe it's non-dairy!   
Want menus like this delivered straight to your inbox? Sign up now for Jamie Geller's Weekly Newsletter.