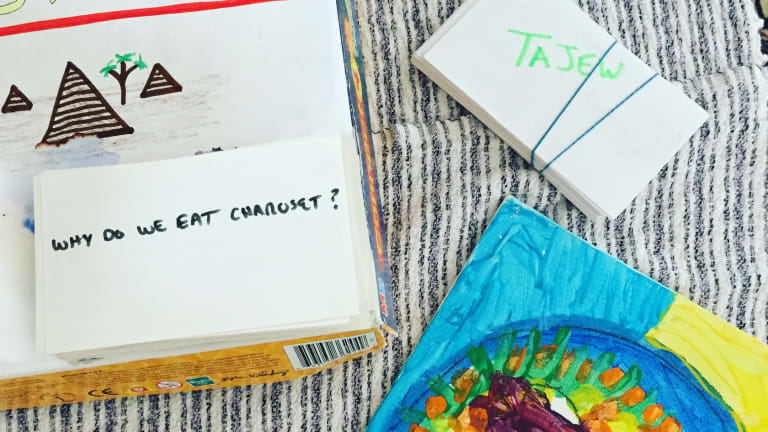 Passover Seder Games
We love to mix things up and keep everyone engaged at the Seder.  After all, the central mitzvah (commandment) of the Seder is the telling of the exodus from Egypt and the main audience is our children so that they can pass on the story to the next generation. 
In addition to planning your menus, it is important to plan your seder too and include lots of ways to engage your audience.  Here are 5 ways to have fun at your seder. 
1. DIY Games
Make your own games like Connect the 4 Questions, Tajew, Jewpardy and Jew am I.   Use the hagaddah to help you craft questions and answers or trivia to include in the games to help everyone have fun while learning and remembering the Exodus from Egypt. 
3. Passover Seder Matching Game
4. SPLITTING OF THE SEA
Instead of just talking about the splitting of the sea, bring out two large blue tablecloths (disposable are perfect) and let all the kids walk in between them as one of the adults spritzes them with water. 
Make or buy this cootie catcher trivia game.
Please share more Seder fun ideas with us in the comments below.