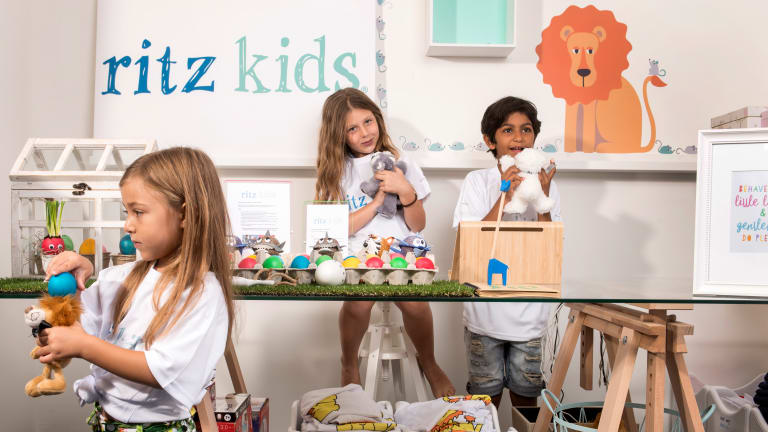 RITZ KIDS - PASSOVER IN HERZLIYA
Embark on a Mediterranean getaway this Passover to one of the top five-star luxury hotels near Tel Aviv. At The Ritz-Carlton, Herzliya, enjoy finely crafted experiences that leave an unforgettable impression: from fine dining at an award-winning kosher restaurant and signature treatments of a luxurious spa, to stunning views that come compliments of this luxury resort's waterfront guest rooms.
With Passover traditionally being a time for the family, The Ritz-Carlton, Herzliya has created a wealth of activities for children and adults alike. This Passover the award-winning Herzliya resort features:
12th floor outdoor rooftop swimming pool and bar surrounded by breathtaking ocean views, open daily from 7am - 7pm.
Awaken your soul with shuttle service to the beach for daily morning yoga and jogging classes.
The Ritz Kids club offers immersive and engaging activities for kids 4-12 years old.
The playroom features a variety of activities and programing for 4-7 years olds including arts & crafts, face-painting, board games, magic and clown shows, movie nights, and storytelling hour.
For 7-12 year olds the club offers Sony PlayStation, X Box, snooker and air hockey tables, and a game corner filled with Taki cards, Monopoly, 4-in-a-Row and puzzles.
The nearby marina offers outdoor and water sport activities such as kite flying, catamaraning, sailing and a surf camp for teenagers.  
Enjoy the ultimate beach experience, available for an additional charge, featuring a private gazebo with chairs, fruit and drinks, plus a private surfing instructor for your family.
For private bookings the family smart phone photo workshop features a photography lesson and tips on how to get the best pictures of your experience on your vacation, including a trip to the Herzliya Marina and the region.
Relax in stunning rooms, all with private balconies overlooking the mesmerizing Mediterranean Sea. One floor and two floor suites are available for your holiday stay featuring a living room, dining room and kitchen.
Indulge in the delicacies of this world-class kosher restaurant offering kosher for Passover dining experiences.
Semi-private Seder spaces are available in the famed Herbert Samuel Restaurant.