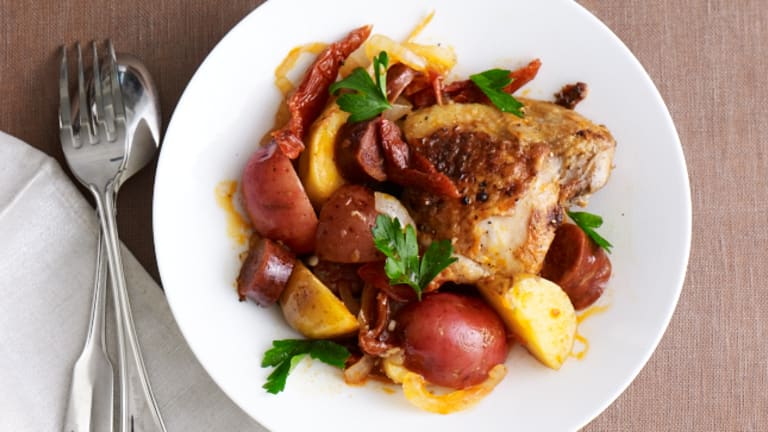 Simply Smokey Shabbat Menu
This week we want to infuse a bit of smoke into the flavorful stew, perfect for a chicken that can be made ahead and reheated as needed, this is an easy, simple menu you can make this Shabbat. 
Mixed Greens, Mango and Pecan Salad
Start with a simple salad and bring it to life with mango and pecans.  Don't worry if you can't get fresh mango, frozen works too. 
Smokey Chicken and Sausage Stew
Chicken, sausage, and potatoes make this perfectly delicious stew. 
An all-time favorite recipe of everyone, this broccoli kugel, makes it fun to serve a vegetable everyone will fight over. 
Why not add some macadamia to your apple crisp, a real crowd pleaser. 
Click here for last year's Shabbat Menu Vayikra