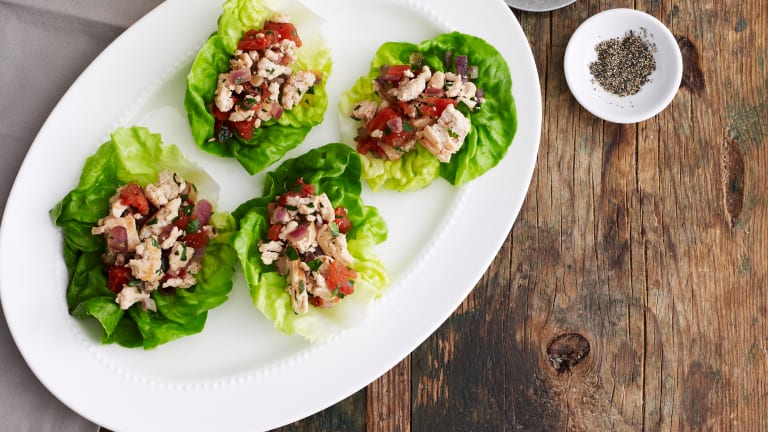 5-Ingredient Dinners Go From Everyday to Holiday
Dress them up, or dress them down—these dishes do double duty for either a holiday or weeknight meal.
We all have our go-to recipes that are easy, foolproof crowd-pleasers. Now you'll have even more. 
These recipes use only 5 ingredients—doesn't get much simpler than that—for weeknight family dinners. But I'll also show you how a simple presentation tweak, garnish, or an extra ingredient or two can dress 'em up for Yom Tov.  (And no, salt, pepper, oil, water, and cooking spray don't count as ingredients.)  I promise these will become part of your tried & true recipe inventory, and now they'll do double duty as everyday or holiday dishes.
Did you ever think a dish this beautiful could be so super easy?
Honey Baked Salmon on a Cedar Plank
The table presentation gets even prettier when you serve the whole side of salmon on a cedar plank, and garnish it with roasted lemons. Soak cedar plank in water for 1 hour before baking.
From a hearty weekday meal to an elegant starter. This turkey can multi-task!
Instead of rolling the meat into balls, deconstruct your meatballs, and serve the filling in beautiful Boston lettuce cups.
Look for long, thick-branched rosemary sprigs to use as elegant skewers and to add a touch of extra flavor to your dish. Pull off most of the rosemary leaves to save for another use, leaving the herbs at the top of the skewer intact.
Add vibrant colors that will really pop off the fragrant green pesto pasta.