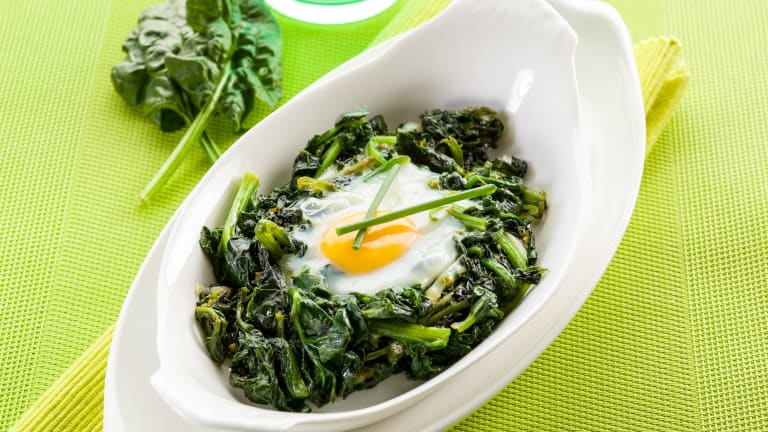 Create an Israeli Café Style Breakfast in Your Own Kitchen
After spending a year of shlichut outside of Israel, I developed these recipes to celebrate all the food I missed. These breakfast alternatives have that freshness that defines Israeli food and include a lot of the ingredients you'd find if you ordered an Israeli breakfast in any café in Israel. 
REVAMPED ISRAELI SALAD WITH CHALLAH CROUTONS
This revamped version of traditional Israeli salad, featuring homemade challah croutons, Jerusalem artichokes, Feta cheese, and lots of veggies, is so fresh and delicious. 
MORE: Easy Israeli salads
MORE: 67 Israeli recipes you need to try
Forget falafel— shakshuka is THE Israeli dish that you must try! The name comes from the Hebrew word shakshek, meaning to shake, as it is a mixture of lots of different veggies and flavors, topped with a poached egg. It is usually served for breakfast, but it can be enjoyed any time of day. This version features spinach as the star of the dish, and is therefore rich in iron and calcium.  
MORE: Shortcut shakshuka- watch this video for tips!
MORE: Healthy brunch menu
Want stories like this delivered right to your inbox? Sign up now for our Joy of Kosher weekly newsletter.