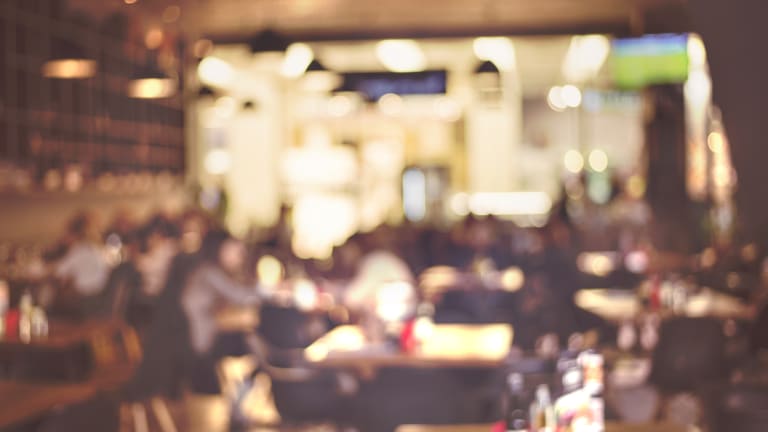 Great Kosher Restaurant Foodies: The Hottest New Craze
Fun Facts:
The Kosher Restaurant Guy
With over 13 years of foodie experience reviewing restaurants, it's no wonder that Elan Kornblum has developed a reputation as a kosher restaurant guy. As the founder of the Facebook group, Great Kosher Restaurant Foodies, he is the ultimate self-taught foodie.
Kornblum sees it as his personal duty to ensure the success of the kosher restaurant industry, and he feels personally involved in the lives of kosher restauranteers. He humbly proclaims, "We are all trying to do good in this world and trying to help one another, that goes for restaurant owners and customers. When a restaurant owner is not doing well, I feel bad, when a customer has a bad experience, I feel bad - but I think they trust me and that I am looking to bridge the gap and keep the flow of communication going between the two. I feel I am the eyes and ears of the restaurant customer and it it my duty to make sure every restaurant takes care of their customer. And because of this relationship, I have become good friends with most of the owners, I've gone to their simchas and so when I go into their restaurant it's almost as if I've gone into their home."
What's New in the Kosher Restaurant Scene
When a kosher restaurant is about to premier, Kornblum is the first to know. Once word gets out to the Facebook group, more and more people come to check out the new business, and Kornblum strives to help with exposure, providing that the food is reputable. Recent examples include Izzy's BBQ in Crown Heights and Kasai Hibachi Restaurant, new establishments for which Kornblum will personally vouch are worth the buzz. In fact, at Kasai Hibachi Restaurant, Kornblum initiated the #foodieforward project, in order to encourage awareness and inclusion of families with special needs children in restaurants. This project was covered in newspapers, TV, online, and was a great success story for the everyone involved including the restaurant.
Keeping it Respectful
Of course, not all feedback on the group is positive, but Kornblum makes sure that it maintains a constructive atmosphere, and doesn't allow negative or disrespectful speech. "We're not just a community of foodies, we are influencing the way people go out to eat and how they get their information. It has revolutionized the kosher restaurant industry and I'm very proud of that and I don't take it lightly. I think the group is probably one of the most well run, respectful, close knit Jewish groups out there," he says. If members are displeased, they are welcome to message Kornblum directly with concerns, which he is happy to address, and even fix if possible. "I'm not interested in celebrating the problem, I'm interested in solving the problem," he states. Of course, with over 21,000 members who comment, post reviews, photos, and more, it is not always easy to make sure that everyone posts a happy evaluation, but Kornblum certainly does a fantastic job of keeping the group reverent to the task at hand, which is to enJOY kosher food!
In fact, posts on the group are even seen by restaurant owners, who may change a dish based on criticism. Kornblum gives the example of Domino's Cheesy Bites pizza: After posting a commercial for the non-kosher food on the group, he challeneged other pizza restauranteers to make a similar item. After 6 months, it was one of the best selling new items at several pizza stores!
When You're Here, You're Family
Over time, Great Kosher Restaurant Foodies has become a true family. Members meet in person for group barbecues, tastings, get togethers, and more. Some members have even found job opportunities through the group! Kornblum proclaims, "I am very proud of the group, I thank everyone who has contributed whether they are posting, commenting or just watching and I have so many plans to do for the future with the group so I am very excited for the years ahead. This is truly a foodie family."
Note: Stay tuned for the 2017 issue of Great Kosher Foodie Restaurant magazine! This detailed compilation of photos, menus, articles, is viewed by millions of people and is a very useful resource, including an an app with nearly every restaurant listed. There is also an award winning bi-weekly newsletter followed by 25,000 people that covers the kosher restaurant industry. You can also check it out on Instagram.  
MORE: Women Chefs That are Trailblaizing the Kosher Restaurant Scene
Want stories like this delivered right to your inbox? Sign up now for our *free* JOY of KOSHER Newsletter.