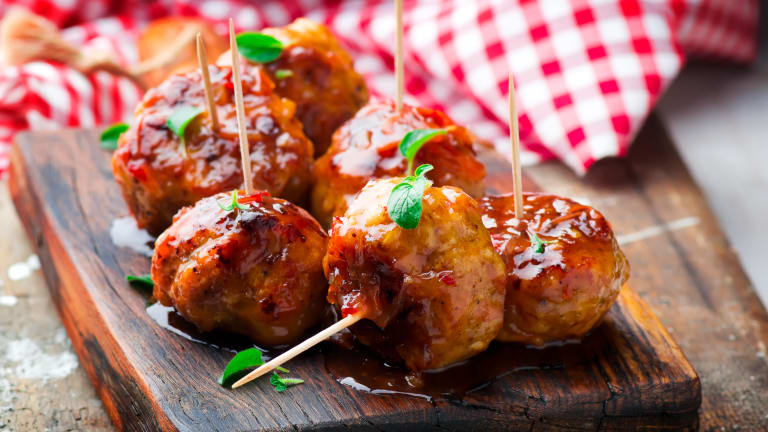 Healthy Kosher Recipes You Can Make With An Air Fryer
Do you have an air fryer yet?  Last year alone around 4 million air fryers we sold and we are seeing more and more requests for recipes using your air fryer.  
An air fryer is essentially a mini convection oven, where the hot air circulates around the food, yielding a crispy texture using little to no oil.  While the results are not exactly the same as deep fried foods the results are super crispy and delicious.  
Air fryers come in different shapes and sizes. On the higher end, but also larger side, we love the this one and on the smaller more budget friendly side for just over $50 you can get this one or ask your friends, I guarantee you some of them have one. 
Some people think an air fryer just makes frozen french fries, but the truth is you can make whole dinners and even desserts with an air fryer.  When I recently asked my friends on facebook what they make I was told, fries, salmon, fried chicken, rotisserie chicken, all types of veggies, falafel, schnitzel, burgers, hot dogs, merguez, steak, and empanadas.  
Almost anything can be made in the air fryer.  Just make sure your food can hold itself together.  Lay it out in a single layer and use cooking spray or spray oil to lightly coat your foods.  Most vegetables and starches will cook in less than 15 minutes.  Make sure not to overload your fryer, the more room there is for air to circulate around each piece of food will ensure perfectly crispy, "fried" food. 
Since we don't yet have enough kosher air fryer recipes on our site, we started a Pinterest board collecting all the recipes that can be made kosher in an air fryer.  Once you learn how to make these recipes you can easily start to adapt most other recipes.