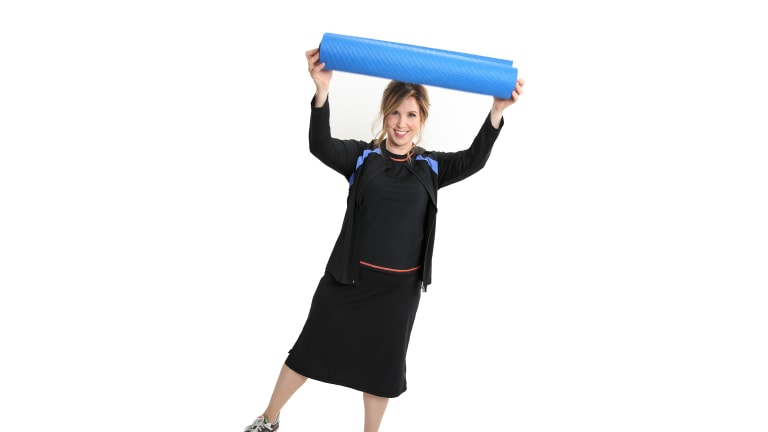 How To Get and Stay Healthy Through Passover
Passover can be a fantastic time to dial in on your dieting objectives!
You may argue that Passover is too hectic to think about self care - cleaning, shopping, turning over your kitchen, planning menus all with kids under foot, especially on the holiday itself with all the matza, potatoes and sugar laden desserts. This year it is so much more challenging and setting aside time to do a workout routine or make a salad seems remote.
Healthy eating and exercise can be attainable - at any time - through any challenge - but first we must adjust!
Sign up for Fresh Families, Jamie's healthy meal plan which makes eating healthy all the time so much easier. Full downloadable menus and shopping lists including Passover! Sign up here. 
Healthy eating and exercise can be attainable - at any time - through any challenge - but first we must adjust!
How To Get and Stay Healthy At Any Time
First, modify your environment to increase your chances of eating better. Set yourself up technically so that you can create better eating habits with small adjustments. Passover can be a beautiful introduction to the world of protein and vegetables - don't pass over this opportunity to forgo pasta, bread, and cakes and develop your taste buds for lower calorie and nutrient-dense food choices.
Creating better eating habits may seem overwhelming. Here's a simple formula to help you make healthier food choices using three principles:
Be Realistic
Keep it Visible
Reinforce Pleasure
Be Realistic:
On Passover, meat or chicken is served at most meals so eating lean protein is very realistic.
Try to add a vegetable dish to every meal. Make it easy on yourself and delegate this task to a child as a special activity.
It's Yom Tov - be realistic - when everyone else is eating dessert, do not deprive yourself, instead prepare a healthier dessert such as baked apples or fruit compote.
Keep it Visible:
Keep healthier choices easy to grab and inviting. Cut vegetables readily available in the bin or fruit in a bowl on the counter makes this a prominent choice. 
Stock chocolate and chips out of reach, out of sight and out of mind!
Reinforce Pleasure:
Healthy foods can taste delicious too - when we start eating healthier, we make better food choices and stop craving junk.
Celebrate and take pleasure in your victories with a 'YAY! I did it - I had a healthy meal or a great eating day!'
Second, we need to lower the bar for our exercise routines. In fact, forget exercise routines. Forget the 30 minute follow along zumba class, the 15 minute fat blasts, even the 6 minute HIIT. If you can manage to do an effective strength training routine - that is amazing, however, most of us are struggling to find the time and motivation, so instead, this is what I recommend:
Think quality and not quantity.
Think fitness objectives and not fitness routines.
Here are four foundational (and non-negotiable!) fitness objectives for a healthier life journey.
We need to build muscle, protect our bones, practice good posture and work on our balance.
All this can be achieved in mere minutes a day (just ask Jamie, we've been working out over what's app and you can too) This is how:
10 bodyweight squats - this takes care of your lower body and core (optional: up it to 3x during your day)
10 push ups - at a difficult level while still maintaining proper form - this covers your upper body and core (optional: again, try for 3x during your day)
Align your body - 'stand up tall'
Balance at your kitchen counter - with good posture, alternate standing on one leg, hold on to the counter for support if needed. Do this for the duration of washing your dishes or cutting vegetables.
Stimulate bone growth with impact each day - put a little extra force in your step while walking up stairs or hop or jump for a few minutes a day.
Keep it simple and focused.
We can simplify our pathway to good food choices.
We can focus on the fitness fundamentals of strength, bones, balance and posture.
And we can stay strong, healthy and injury-free for many years to come.
If you want or need extra motivation schedule your free personal training consultation today! I can work with you over the phone or video to meet your needs.