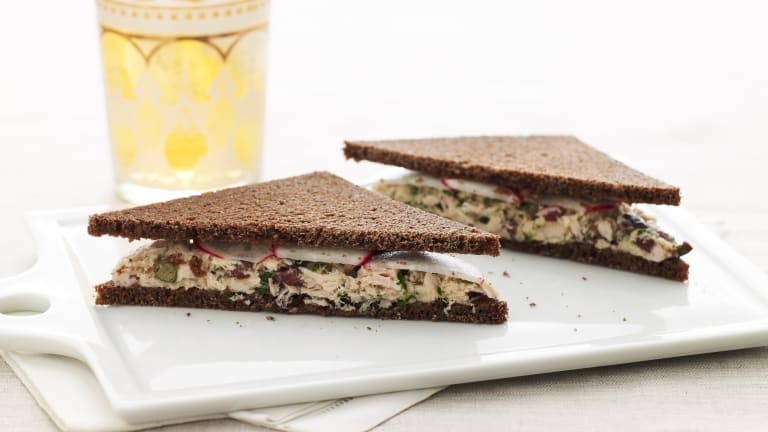 How To Have The Best Picnic Plus 15 Easy Picnic Recipes
1. Keep it simple. Make a few items and make them well.
2. Don't bring too much food. No one wants to shlep a half-full cooler back home once the picnic is over.
3. Freeze some drinks before. The drinks will double as coolers and also provide refreshing quenchers on a hot summer day.
4. Non-food picnic essentials:
sunglasses
hat
sunscreen
bug spray
antibacterial wipes
tablecloth (disposable tablecloth makes for easy clean up)
a flashlight (you never know)
napkins
balls and Frisbees to entertain the kids (and adults) at the picnic
blankets or beach chairs
5. For dessert:
Avoid: ice cream, ices, and cakes. They're sticky, messy, and at tract bugs.
Bring: fresh fruit. Precut, of course.
6. Slice and dice as much as you can at home.
7. Plan ahead. The more you prep at home, the more relaxing the picnic will be. Make a list of everything you need, keep it on your fridge and cross off items as you prep. Plan your picnic spot ahead of time. Make sure the park is open and you have a clear idea where you will picnic in the park you choose.
8. Think finger foods and foods that travel well. Wraps are the perfect finger food. Use wax paper to keep wraps fresh and whole.
9. Food safety. Do not travel with par-cooked food. Either cook it completely, or if you plan to barbecue, keep protein stored at a safe temperatures and cook on your grill once you get to your picnic spot. Keep the cooler full of ice packs.
10. Bring lots of water
Now for some favorite Picnic approved recipes, let's go. 
For a meat picnic go ahead and chicken to your favorite pasta salad.  Here is our favorite, Pasta Salad with Chicken.  (feel free to leave out the chicken or sub with tofu if desired)
Confetti Walnut Quinoa Salad is filled with color and healthy ingredients.  There is feta cheese added, but you can leave that out if you want to keep it parve. 
Every picnic needs a potato salad, but stay away from the mayo.  Try Idaho Potato Salad with Peppers and Onions.
Try this slaw for a hearty vegetarian salad. Coleslaw with Crispy Tofu. 
Cold chicken can be put on a sandwich, mixed in with salad or eaten on its own.  Cold Poached Chicken with Spinach and Walnut Pesto. 
Sandwiches at a new level. Fig Jam and Goat Cheese Sandwich.
Pizza packs up well and everyone knows it is great cold (remember when you at pizza for breakfast?).  Garlic and Avocado Pizza. 
Vegetables and couscous are so good. Mediterranean Salad with Roasted Vegetables and Whole Wheat Couscous.
Roll em up and bring the dips.  Summer Rolls with Peanut Dipping Sauce. 
Chunky Tuna Sandwich served on thin bread and cut into triangles, tea sandwiches are perfect picnic food. 
Cucumber and Laffa with Labneh, feel free to use wraps if you can't find laffa. 
A form of chocolate that won't melt.  Chocolate Chocolate Cookies. 
Dilly Lemon Munch Popcorn cause everyone needs something to munch on. 
Instead of a big bowl of fruit, try these fruit skewers with a yogurt dipping sauce.  Everyone loves food on a stick.   
It's not a summer without something Peachy.  These Southern Peach Streussel Bars  are non dairy and vegan. 
What do you like to pack for a picnic?