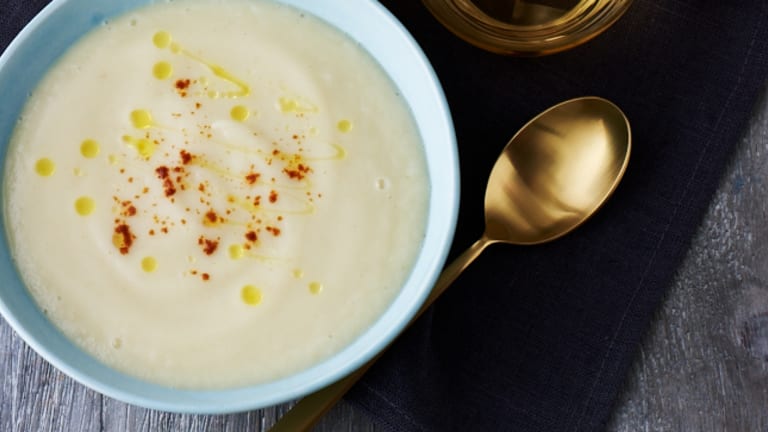 10 Days Until Passover: 15 Super Passover Soups Without Matzah Balls
Matzah Ball Soup: It is the essential starter for your Passover seder, right? Not this year! There are so many other options to try, including blended soups, fruit soups, spicy soups, fish soups, and soups with veggies that you may have never tried in liquid form. Surprise your guests this year with a different soup to start, and don't forget the garnish!
Of course, if you just can't take the matzah balls off the menu, here is Jamie's delicious Matzah Ball recipe and video tutorial. 
NOTE: As the Joy of Kosher audience expands, we have included some recipes that may contain kitniyot, which many Sephardim eat on Passover, while Ashkenazim do not. All recipes are kosher, but not all recipes may be suitable for everyone.
15 Super Soups