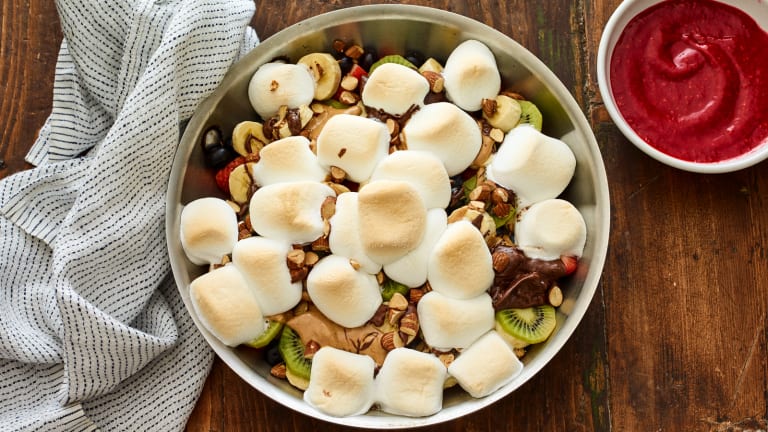 5-Ingredient Winter Shabbat Menu
In this week's parsha Bo, we witness the final three plagues against Egypt.  In preparation for the final plague, the Children of Israel are commanded to sacrifice a lamb and sprinkle blood on their doorposts.  When we commemorate the Exodus on Seder night, we have a tradition to refrain from eating roast meat or lamb so that it does not appear that we are trying to replace the Paschal lamb.  Since Passover is still months away and lamb has a starring role this week, we decided to try a 5-ingredient Roasted Lamb with Lemon Potatoes along with a full menu of 5-ingredient recipes that will turn heads this Shabbos.
A simple soup that maximizes flavor with few ingredients. The flavors are crisp and bold creating a fabulous soup that works any day of the week, and any time of the year.
ROASTED LAMB WITH LEMON POTATOES
This one is a show stopper, but you'll be shocked at how easy it is to make.  Splurge on the main course this week. 
Always a crowd pleaser, this kugel is made with only 3 ingredients. 
You can really have fun with this one, layer it all in the pan and top with your favorites, get the kids to help, you can't mess this one up. 
See last year's Shabbat Menu for Parshat Bo here.