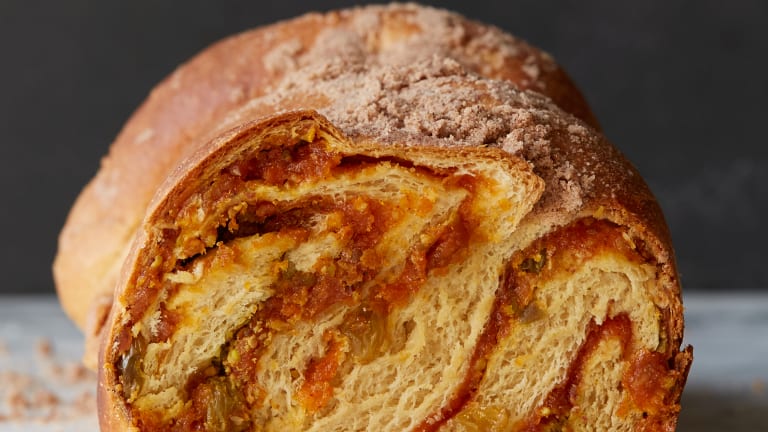 A Hearty Shabbat Menu
In this week's parsha Nitzavim, we learn that the mitzvot "is not beyond you, nor is it remote from you. It is not in heaven . . . It is not across the sea . . . Rather, it is very close to you, in your mouth, in your heart, that you may do it." EnJOY our Heart Stew (don't worry we are talking vegetables). 
Before it gets too cold, start your meal with a light ceviche.  Easy to make and a nice change for the fish course. 
FAVA BEAN ARTICHOKE HEART STEW
The artichoke hearts in this stew combine with fava beans and meat for a slow cooked preparation that really satisfies. 
Plain couscous would be fine, but if you want to dress it up this recipe is brimming with color and texture. 
The perfect way to end this meal, a new take on an old recipe.  Babka. 
 Want stories like this delivered right to your inbox? Sign up now for our *free* JOY of KOSHER Newsletter.