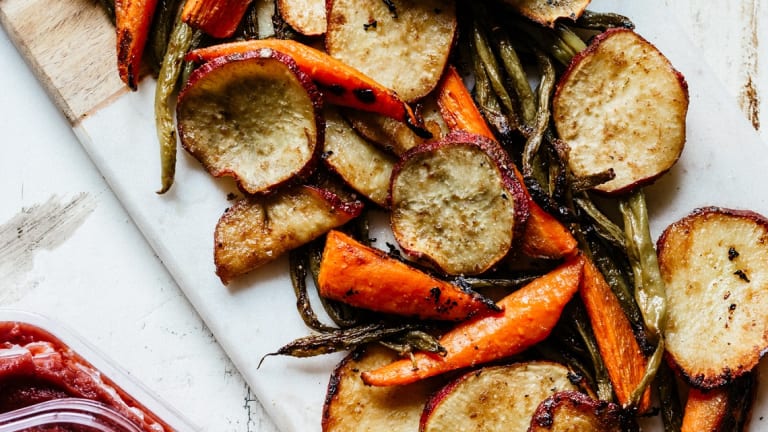 A Japanese Purim
I really love when families dress up in matching outfits, the Purim seudah stays on theme, and even the mishloach manot complete the motif.  This year I'm thinking about going Japanese, but this time, going above and beyond just sushi.  
Many of us have already done the sushi mishloach manot before, but never the complete package.  So here is the idea. 
Costumes
Ninja costumes for the whole family: All you need are black clothes, including a turtle neck, and a black hat or ski mask.  Add a sword, and you're a samurai! Girls can also dress up in colorful kimonos with chopsticks in their hair.  And the baby? Dress little ones in a white onesie, wrapped with a large black rectangular fabric belt and an orange pillow on the back, and you have nigiri sushi!
The Menu
I love this menu idea, because it has many components and you can make some in advance and even use as snacks when people come over throughout the day. I would love someone to offer me some sushi on a long day of delivering mishloach manot. 
Every Japanese meal must begin with Miso Soup; it is quick, easy and satisfying. 
For a fun alternative to plain sushi try Noodle Sushi with the noodles of your choice. They make a great appetizer or finger food starter.    
You can and should make lots of little sushi rolls with your favorite fillings, but for the feature on this menu I am going with this gorgeous sushi cake.  Most people want to have meat on Purim, so now we can have our sushi cake and eat it too. 
My new favorite roasted veggies packed with umami from the umeboshi paste will be a real winner. 
Everyone loves cold sesame noodles; they can be made ahead and enjoyed any time. 
I love this roasted nut mix. They are perfect to put inside Asian take out containers and to give out for mishloach manot and/or to keep out as a snack for any visitors. 
EnJOY these fun little donuts with candy fish, a perfect end to your Japanese Purim. 
Finally, the Asian Mishloach Manot.