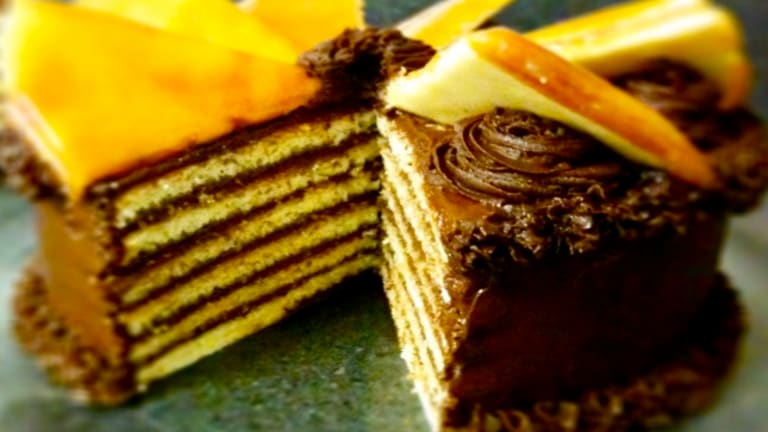 A Mathematic Shabbat Menu
This week's Torah portion is an exercise in math.  First, we add up all adult males between 20 and 60, as part of the census.  Then, we describe the division of the land of Israel amongst the tribes. Next, we contemplate a Jewish nation without Moses -- a most painful subtraction -- and the ascension of Joshua.  Finally, the parsha ends with instructions on the multiplication of sacrifices offered on Shabbat, Rosh Chodesh and other festive days.  This week's Shabbat menu involves recipes with 1 dish, 3 onions, 5 spices and 7 layers of chocolate.  Now, that's my kind of math!
The Weekly Challah
We start our mathematical menu with egg rolls using five spice powder, which is an Asian blend that will enhance anything you use it in. 
One Dish Lemon Rosemary Roast Chicken with Potatoes
The main course is a one pot chicken dinner you will love to make almost as much as you will love to eat. 
Green Beans with Three Onion Saute
Here we get the number 3 because we used three kinds of onions and yes it's worth it!
The ultimate finale for a mathematical menu is the Jewish 7 layer cake.  If you don't feel like making your own and I totally hear you, stop by your local Jewish bakery and see if you can pick one up.