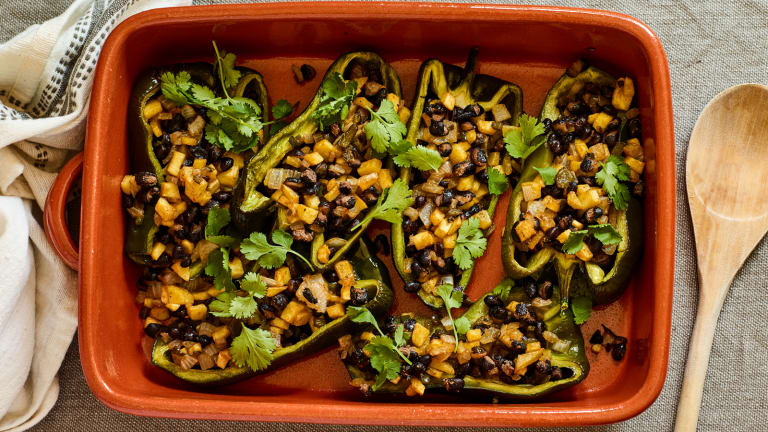 A Simchat Torah Mexican Menu
On Simchas Torah and Shemini Atzeres, it's time to push your culinary daring to the limits. 
Consider the fact that we've just come through Rosh Hashanah, Yom Kippur, and Sukkos, not to mention a Shabbos or two. Everyone at your table is thinking, "If I see one more potato kugel..." 
So have fun with the menu and try my simple recipes for a Mexican twist to your Simchat Torah celebration.
Butternut Squash and Black Bean Stuffed Poblanos  
Poblanos are a mild chili pepper so don't worry if you don't like spice, they have an incredible flavor, but feel free to use any pepper you can find. 
For your main serve this Mexican Brisket with Corn Salad (topped with lime juice and served in a lettuce cup).  You will love the spice rub for the brisket, it's the perfect change up for this classic holiday food.  
On the side serve this one-pot pasta, love when you don't even have to strain the pasta, everything cooks together at the same time!!!  It's ridiculously easy, but still so delish.  
Pair this Mexican themed meal with a Rioja, a fruity Spanish red wine.
Finish with individual Banana Chocolate Parfaits topped with dark chocolate shavings. 
Uhm, honestly, doesn't this menu sound different and divine? Can I get an olé?