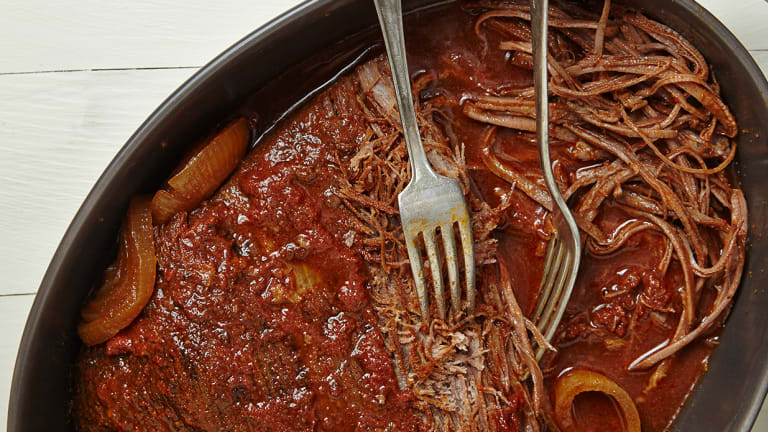 A Soul Food Shabbat Menu
In this week's parsha, we learn of the Torah's prohibition against eating milk with meat. It is this historic moment when the JOY of KOSHER was born, as future generations of Jewish cooks must learn the art of creative kosher cooking. It is also the week where dozens of laws are explained and we learn to follow  a system of justice that is ancient and eternal. It is a promise and a challenge to live up to the high standards to which we are subject.  This week's Shabbat menu shows that the challenges are worth it.
Wrap it up in lettuce for a nice presentation and enjoy the mock crab shredded salad.
Once you make this pulled brisket the possibilities are endless, make extra so you can enjoy tacos, pizza and pasta during the week. 
BRUSSELS SRPOUTS WITH BEEF BACON
Nothing says Southern cooking like some smoky beef bacon with brussels. 
Cut the carbs a little and add some flavor to these mashed potatoes with some parsnips. 
You could just make red velvet cake, but this version from Paula shoyer makes Shabbat worthy. 
For last year's Shabbat Menu Mishpatim click here.