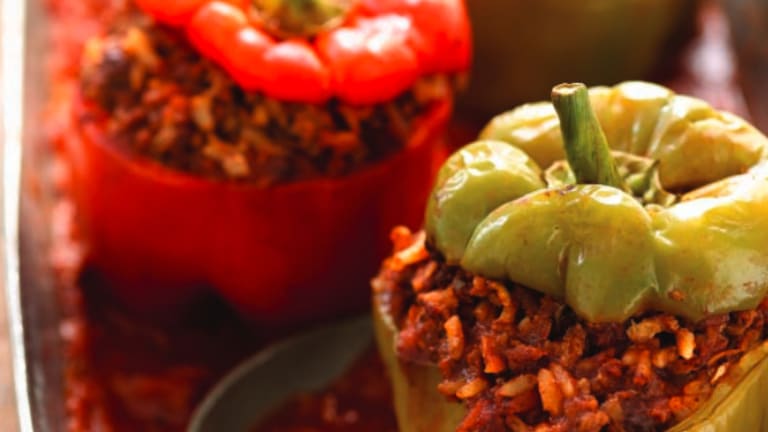 A Sukkot Menu Your Kids Can Cook
We love to get your kids in the kitchen -- sure it can be messy, but we guarantee you will get less complaints come meal time.  When the kids cook their own food you will find they will taste things you never thought they would. They will be proud of any part they had in creating the meal.  
So once your sukkah is decorated, bring them inside to prep this deliciously easy menu. 
MORE: A Sukkot Tablescape
The kids can easily make their own packets of fish and veggies.  You can cut everything up and all they have to do is put it all in parchment and wrap it up. 
Make the filling with kid friendly rice, ground beef, and tomato sauce. Feel free to swap ground beef for chicken or mushrooms or whatever you prefer.  Once the stuffing is made, let the kids fill the peppers.  They will enJOY watching the video to see how easy they are to make. 
Everyone loves fries, you can make these even easier with baby carrots.  Let your kids choose the spices or just sprinkle some salt and drizzle oil before roasting. 
This recipe requires a bit of attention, but no baking and only a food processor.  Kids love being in charge of processing.  And since it is raw and has no eggs, they can even lick the bowl.