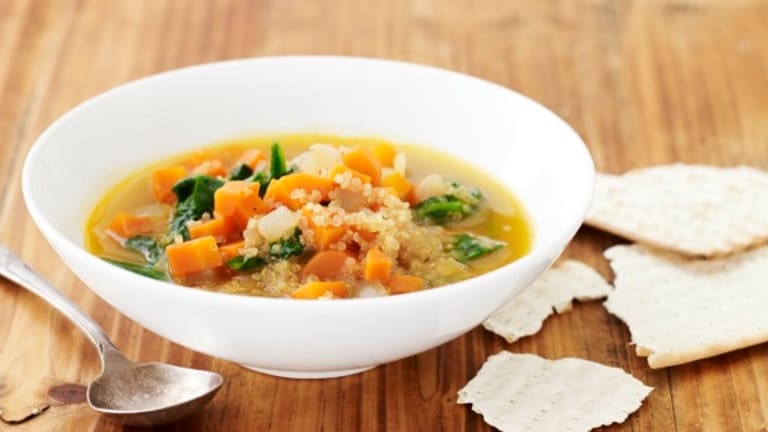 A Very Special Vegetarian Shabbat Menu
I wonder how many people would become a vegetarian if their dinner talked back.  The story of Balaam and his talking donkey is a remarkable tale of what happens when we simply open our eyes.  Our curses can become blessings. We become aware of something divine standing right in front of us.  
Does vision require something more than seeing?  
This week we experiment with a menu that is animal free, but will open your eyes to a wide world of flavor.
This soup could be a meal in unto itself.  Make a big batch so you can eat leftovers during the week.  You will love the simple combination of healthy ingredients. 
Beet Wellington with Pinot Noir Sauce
This is how you make a vegan or vegetarian meal feel hearty, elegant and possibly nicer than your regular Shabbat fare.  It's simpler than it looks too!!!
Because we love to add some extra greens whenever we can