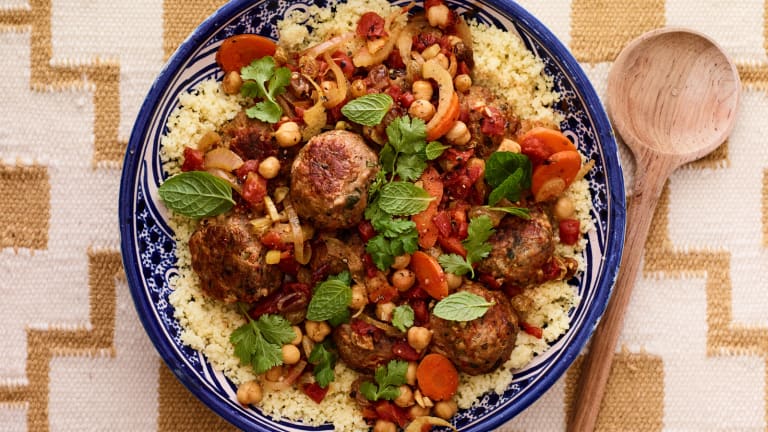 One Pot Shabbat Menu
Each year when we arrive at this parsha, I try to make the perfect pottage.  This year, I think I found it.  Jacob must have been a great cook, creating a lentil dish so aromatic that Esau would cast off his birthright like a raincoat.  Here is my best try.  Feast your senses on this remarkable red lentil soup, that will take the chill off a cold fall night and fire up your Shabbos table with a simmering serrano pepper.
Start with this comforting lentil soup and the main course of your dinner can be made in ONE pot. 
We have to include our red lentil soup this week in ode to the aforementioned weekly torah reading, but you will want to add this one to your weekly dinner rotation.  
This is a meal in one pot, all you need to do is add some instant couscous on the side and dinner is done. 
Your choice of dessert all with one bowl.  Doesn't get easier than this. 
For last year's Shabbat menu click here.