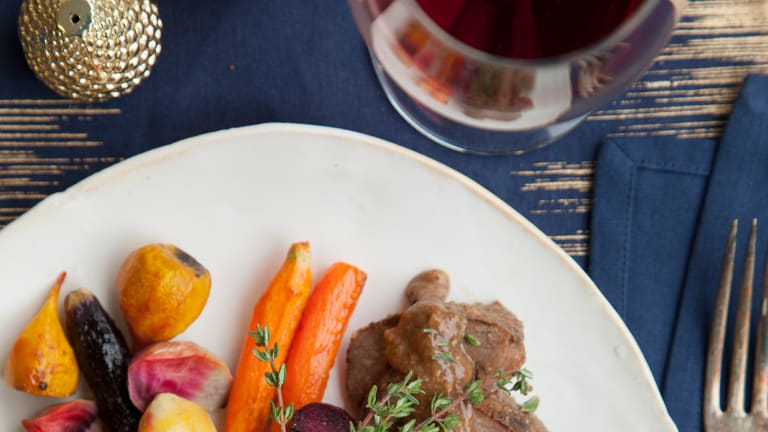 The Red Heiffer Shabbat Menu
From the rejuvenating waters of the mikvah, to the memory of Miriam's triumphant dancing after the splitting of the sea, in this week's Parsha Shmini we read of the purifying power of water.  It is the first time we read in specific detail the kosher dietary laws concerning what animals are permissible and prohibited, the criteria for kosher fish and birds and a list of kosher insects (really!). This week is also called Shabbat Parah, the Shabbat of the red heifer, which describes the ways in which we purified ourselves to prepare for Passover. These days we are purifying our homes by purging them of chametz and so we will eat a chametz filled menu featuring the Red Heiffer.
Start with a simple soup, we love the vegetables and barley combo for something filling but not heavy. 
You can use most cuts of beef for this recipe, it's all about getting some help from the butcher for it to be nice and thin for stuffing and rolling. 
For a special version of roast carrots try making them hassleback. 
Keep dessert simple and fun with these delicious rice krispie treats. 
For last year's Shabbat Menu Shmini click here. For a Shabbat Parah menu click here.