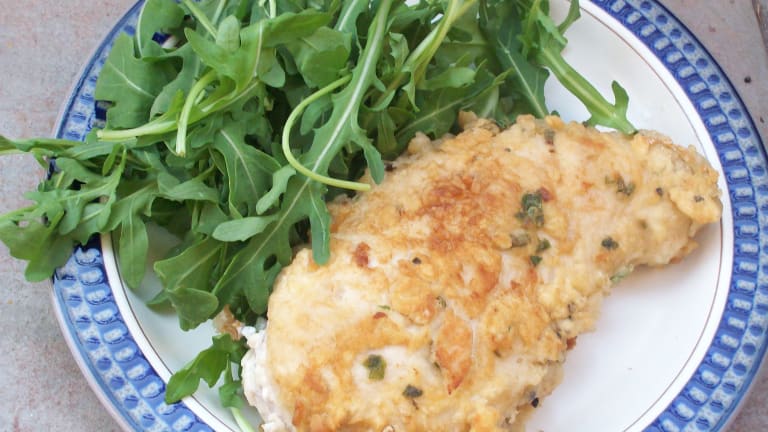 Ranch Chicken Shabbat Menu
In this week's parsha, we learn of the Torah's prohibition against eating milk with meat.  It is this historic moment when the Kosher laws were born and this site was set to be, as future generations of Jewish cooks must learn the art of creative kosher cooking.  We don't mean to "milk" this metaphor, but we "calf" to say that it doesn't get more creative than this Ranch Chicken recipe.
Let's warm up with a comforting creamy carrot soup. Elegant and delicious, but not too filling. 
Moving on to the main event, our Ranch Chicken, tastes like dairy, but uses a dairy free sour cream and tons of spices for an amazing "fried" chicken. 
We love this cool slaw on the side of our Ranch chicken. 
And some warm potatoes, if you can't find fingerlings, just roast up a mix of regular and sweet potatoes. 
Finally, a favorite dessert, cheesecake, but with another fake out, this uses vegan cream cheese and diary free chocolate and caramel sauce to taste like a snickers bar. 
For last year's Shabbat Menu Mishpatim click here.