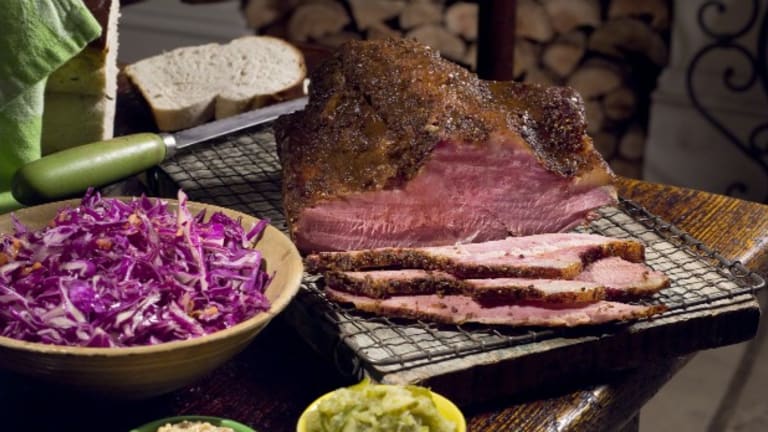 Sheaves of wheat in the field. And eleven sheaves bow down to a single one. Oh, Joseph! What are we going to do with you? It must be some very impressive wheat. This week we will impress our guests with several dishes made from all kinds of ancient forms of wheat. 
Spelt flour makes a really nice whole grain challah that gets rave reviews.  Spelt is an ancient grain, lower in gluten then regular flour and known for many health benefits. 
BASTEL - GROUND MEAT FILLED SEMOLINA HALF MOONS
These tiny bites of heaven made with semolina flour are a lot of work, but freeze well or you can buy them frozen and I won't tell. 
I love wheat berry salads of all kinds.  Make a big batch and save to mix with whatever vegetables or protein you have on hand and a dressing and you have a meal or a side dish in this case. 
GLAZED BRISKET WITH RED CABBAGE RELISH
It is a good week for brisket and this glazed recipe with a side of cabbage is perfect for our Shabbat menu this week. 
If you want one more dish, I like this simply roasted fennel, charred is the best. 
Want stories like this delivered right to your inbox? Sign up now for our *free* JOY of KOSHER Newsletter.