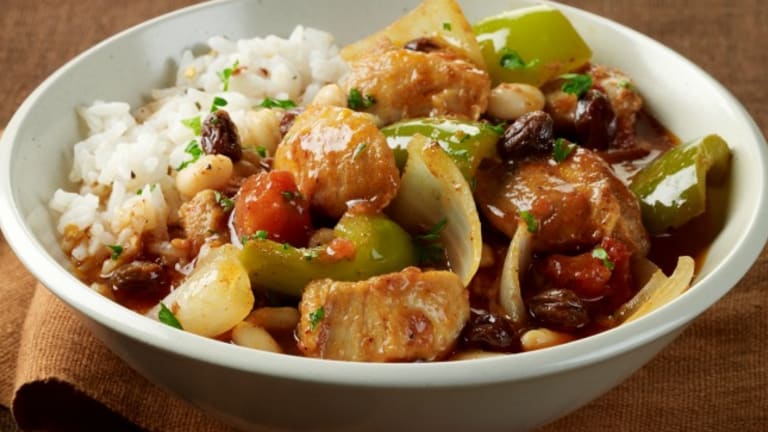 Sweet and Spicy Shabbat Menu
Let's start our "sweet" new year now!  Moshe completes the transfer of leadership to Joshua and reminds the Children of Israel of the centrality of Torah in their lives at this time and for all time. The Jewish people are about to enter the Land of Milk and Honey and we celebrating our entering a new year.  Let's keep it simple and sweet and maybe just a little bit spicy.  
Wishing our amazing community a Shana Tovah U'Metucha (Happy and Sweet New Year)!
The Weekly Challah
Crispy Rice Squares (serve with tuna tartare or guacamole)
This fun and elegant appetizer is so good and has just a touch of sweetness. If you're not in the mood to fuss over making these squares try using mini rice cakes, not exactly the same, but still good and so much easier. 
Sweet and Spicy Tomato Chicken Stew
A simple stew which sits perfectly for a Shabbat meal.  Serve with some simple plain rice. 
Make this spinach herb pie to get some extra greens as your perfect side which also makes great leftovers. 
Spicy Fruit and Walnut Popcorn
For dessert we love this spicy and sweet popcorn along with a little chocolatey treat. 
This chocolatey treat is really the perfect ending to this sweet and spicy meal. 
For last year's Shabbat Menu Vayelech click here.