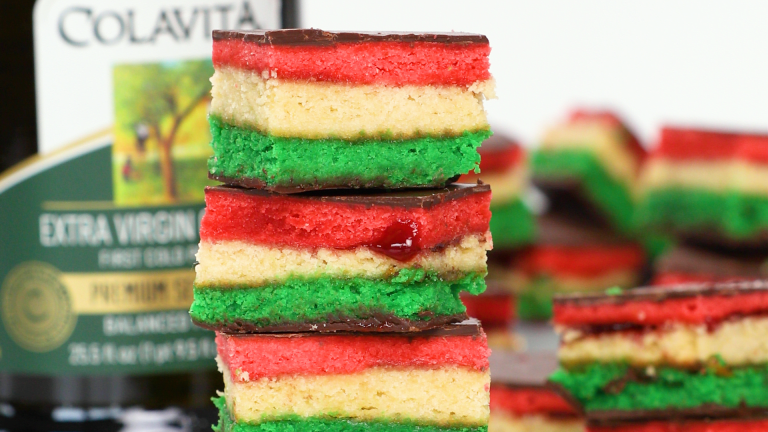 The Rainbow Connection Shabbat Menu
Every year it seems more and more people are jumping on the rainbow cake band wagon for Parsha Noach.  Probably for the same reason there are so many songs about rainbows and what's on the other side.  There is just something magical and mysterious and exciting and it is an easy symbol to draw or create out of food.  You can go all out with multi layered Rainbow Cake or you can go back to our roots with this old school Jewish Italian rainbow cake you might remember from your childhood.  Either way, we have nothing to hide.
The Weekly Challah
Spiced Maple Pumpkin Soup with Sauteed Cremini Mushrooms
Start the meal with an orange soup so flavorful with pumpkin and mushrooms.
Steak with Red Wine Glazed Carrots, Parsnips & Mushrooms
Take it easy with a one skillet meal, serve room temp or cook rare and reheat carefully.
This pilaf is filled with color too and pairs well with the meat dish for a little somethign extra. 
Did you ever have these at your synagogue growing up? Or maybe at your local Jewish deli? These are pure nostalgia for some of us, and so much fun for our rainbow connection menu.  
For more Parshat Noach Menus click here.