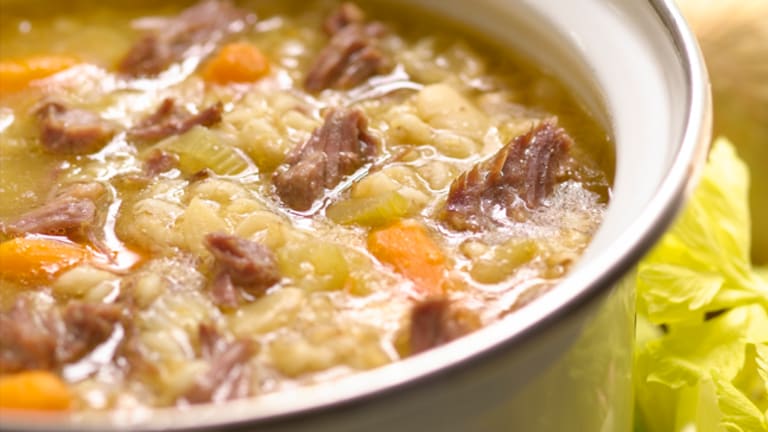 Unforgettable Sukkot Recipes
Ah, Sukkot!  We're eating and sleeping in huts with bamboo roofs and praying that the temperature won't dip too low (or go too high based on where you live). I confess that I'm glad that the custom is for men to sleep in the Sukkah, and not women. I wasn't much for camping, even as a kid. I'm perfectly content to peer through the windows overlooking our Sukkah, smile, and wave to my husband with his knapsack, and retire to my cozy bedroom.
At mealtimes, however, I love sitting in our Sukkah, watching the sunlight play off the decorations my kids and I had put up with such mirth. And I love to fill my Sukkah with guests, too, taking advantage of this enchanting ambiance as a setting for scrumptious, memorable meals. After all, Sukkot is all about remembering:  it takes us back to the Exodus from Egypt. As we sit in our flimsy little huts, we are reminded of the solid faith in G-d that we Jews had in the desert—and that we reinforce year after year in our Sukkah. Surrounded by His protection rather than material strength, we readjust our perspective to a deeper understanding of real security.
But that doesn't mean it won't get cold! When I lived in New York, we were sometimes blessed with a Sukkot of gloriously sunny days, with just a crisp autumn nip in the air. Yet in His inscrutable way, G-d sometimes challenged us with a week of gusty, frigid weather. And that's when I pulled out Grandma Martha's recipe for Beef Porridge. It's a thick and filling soup, and there's nothing like it for warming up you, your family, and your guests in the Sukkah.  Even now in Israel, when the days can get really hot, I still enjoy serving this soup at night when the weather starts to cool even just a bit. 
This Geller Classic is a perfect winter meal. I learned to make it in response to a special request. (Let's just say I had never before seen my husband actually beg.)  It took me only five tries to master the recipe, but it's worth the trouble. After cooking for three hours, the flanken gets so soft, it just melts in your mouth. I have substituted cubed beef, and even chuck steak, and gotten the same effect.  Since it's for the holiday, you could go extra fancy and serve it in bread bowls. (Hey, that means fewer dishes to shlep and wash!)
In addition to my famous porridge I love to make turkey on Sukkot.  Turkey is a perfect main course—there's always enough to go around and last for a few meals. Who ever ran out of turkey?  I love the teriyaki version in the video, but you can also go with my classic Turkey.
Cranberry relish complements the meal superbly. 
I love the sweet-tart relish on everything this time of year. 
This recipe serves 16—a crowd-pleaser, literally! (Ok, so I've been snooping in ye olde Thanksgiving recipe box, but just see how different these dishes taste in your Sukkah.)
Did you know that there is also a traditional custom to eat filled/stuffed or rolled foods on Sukkot? So my simple stuffed peppers are another main dish option if you don't want to fuss with a turkey.
Have a wonderful Chag Sukkot, everyone!