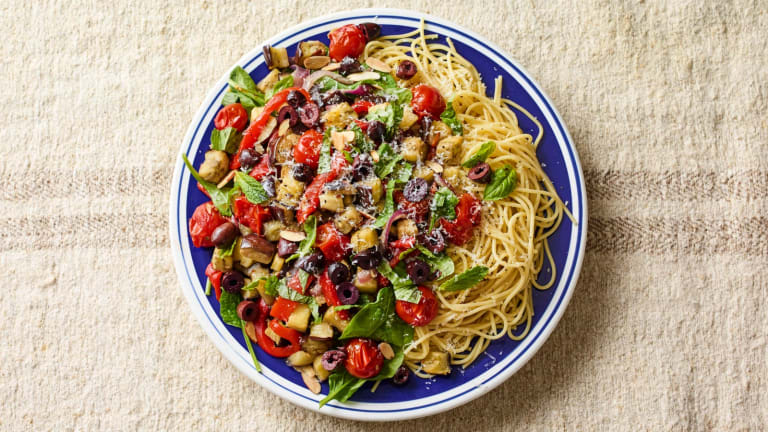 10 Light Summer Vegetarian Pasta Dinners
Pasta is a delicious and comforting food any time of year. In the cold winter months you might prefer heavy, creamy, possibly artery clogging pastas to keep you warm and cosy.  In the summer, we like something that's light and simple and won't compete with our healthy eating goals. 
Here are a few of our favorite meat-free summer pastas, so good,  that you can serve either hot or cold, which means if you make enough for leftovers your lunches will be done!
MEDITERRANEAN PASTA SALAD WITH EGGPLANT
What's not to love in this pasta salad...sauteed eggplant, briny olives, and summer fresh tomatoes. Serve this hot at dinnertime, or cold as a salad.
Ok, so there's no pasta here. We're going gluten-free and low carb with this recipe. It still has the classic cheese and pepper flavors that the traditional dish has, just a little lighter.
SUMMER PASTA WITH VEGGIES, WALNUTS, AND PARMESAN
Mushrooms give this light pasta a meaty texture, so your family won't even feel like they're missing a thing.
Want more vegetarian pasta dinners? Check out these meat-free recipes.
7 Meatless Main Dish Summer Pastas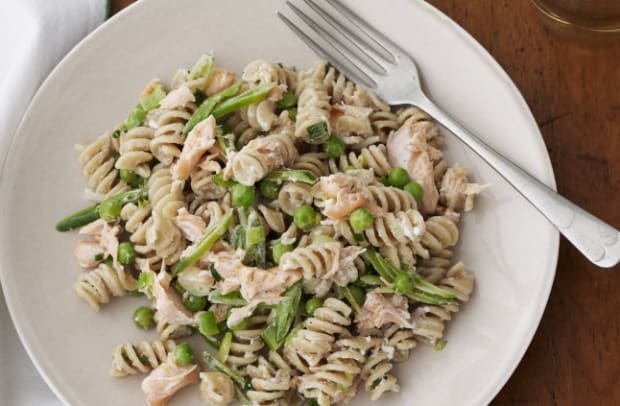 CRAVING EVEN MORE? CHECK OUT ALL OUR VEGETARIAN PASTAS HERE.