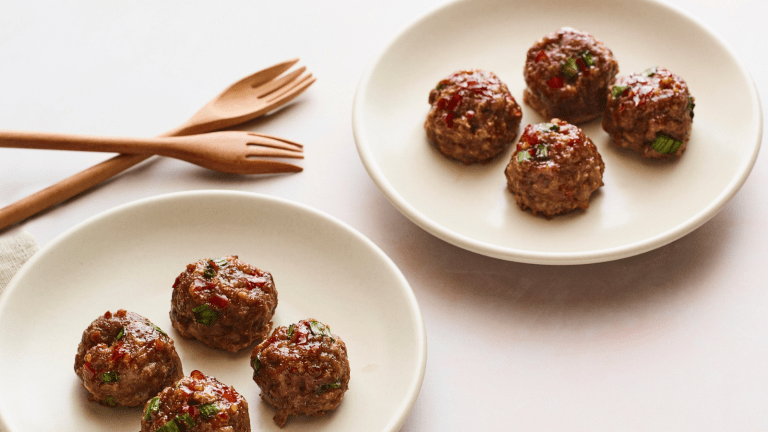 20 Healthy, Homemade Chinese Dinners
There's a certain day in December when an extraordinary number of Jews head out to their local Chinese restaurant to enjoy a healthy dose of delicious wok-fried foods.  If you don't have a kosher Chinese place near you or you're looking to make some healthy changes to your favorite Chinese restaurant-worthy recipes, then have no fear below are 20 soup, appetizer, vegetarian, and main meals to help you get your Chinese takeout fix.
SOUP
My family always seems to order more soups than there are people because we each have our undisputed favorites.  Mine is hot sour, including this Vegetarian Hot and Sour.  Some other favorites include Wonton Soup and Egg Drop Soup, and this new Spicy Ginger Beef & Rice Soup with Lime.
VEGETARIAN
Vegetable base options don't exclude flavor when you're using spices like garlic, hoisin, and ginger.  Enjoy Chinese inspired salads such as the Shanghai Cobb Salad (exclude meat to make it vegetarian) and  Celery and Tofu Salad with Scallion Oil.   The Vegetable Fried Quinoa and Tofu and Mushroom Lettuce Wraps make for great vegetarian main dishes or as side dishes.
DIM SUM
Impress family and guests with restaurant mainstays such as Wontons and Dim Sum Baskets.  You would be surprised by how easy it is to make your own egg and spring rolls with ingredients you would find every day in your kitchen, try the Fast and Easy Egg Rolls or the Chicken and Vegetable Spring Rolls or these Baked Eggrolls.
Enjoy the classics such as Vegetable Lo Mein, Orange Beef and Broccoli, Stir Fried Chicken or Kung Pao Chicken from the comfort of your own kitchen.  If you're looking to dress things up try the Chicken with Lime, Garlic and Cashews, Kung Pao Gai Ding, Chinese Kebabs with Plum Sauce, and Chicken with Ginger and Cashews and Soy Glazed Mini Meatballs.
For more Chinese inspired recipe, click here!