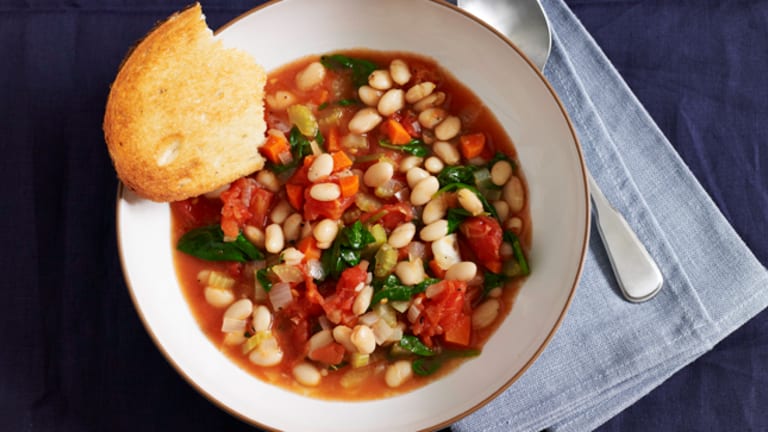 The Best Summer Crock Pot Recipes
I know you are thinking summer and crockpot, those don't go together. Why not? Our busy schedules haven't changed and more than ever we want to be siting outside and relaxing not standing over a stovetop cooking. There are tons of recipes you can make in your crockpot that don't have to be heavy and wintery, here are some that stand out.  
White Bean Soup with Garlic Cornbread is tasty and delicious and adds that dose of greens that really livens it up.  
Chicken is kept light with Moroccan flavors in this stew that can is really a set it and forget it meal.  Serve over some couscous and it is really perfect any time of year.
I love Asian food in the summer and this vegetarian recipe will keep it spicy, drink a Thai Iced Tea alongside to keep you refreshed.
Roast chicken never goes out of style, but keep you oven off and make it in the slow cooker, eat it for dinner and use leftovers for a chicken salad sandwich the next day.
I know many people serve cholent all through the summer, but I am not one of those people.  When I do feel in the mood for the ease of a one pot cholent meal in the summer, this is what I make.  It is so flavorful, but kept a bit lighter with spinach and chickpeas and the lemony goodness, it is my favorite and gets rave reviews from all guests.
Mexican is always great in the summer, serve up some fresh salsa and gucamole and it feels like a summer fiesta.  Whether you go with this Black Bean Soup or try a Slow Cooker Chili you must serve a Frozen Margarita and enjoy your summer.