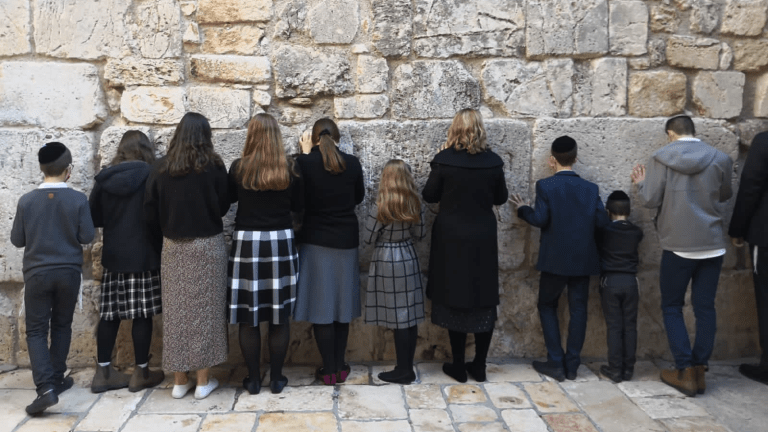 Yaakov Yosef's Bar Mitzvah
MAZEL TOV - IT'S A BAR MITZVAH!
Our baby boy Yaakov Yosef is now a man. Please join me in wishing our precious first son a Mazel Tov on becoming a Bar Mitzvah (in the middle of a pandemic!).
The joy of a Bar Mitzvah knows no bounds. Even a Corona Bar Mitzvah. Assuming we can shelve the tremendous angst at having not been able to share this special day with his grandparents — in many ways I think it was vastly more meaningful and surprisingly more special and spiritual than it otherwise would have been. Ever since we made aliyah and he was old enough to dream about his special day, he always wanted to lain (read) from the Torah at the Kotel. Because he is a winter baby (and because we were luckily between lockdowns) we made the call to gather the family at the Western Wall about 48 hours prior, once we saw the weather report was clear and we were all clear to travel.
With tears streaming down my face and pooling in my mask, surrounded by his siblings, our siblings, and his first cousins, plus a few new family members from Aish Global thanks @rosenblatt_photography for the phone picts!), Yaakov Yosef's dream came true at the holiest site on earth.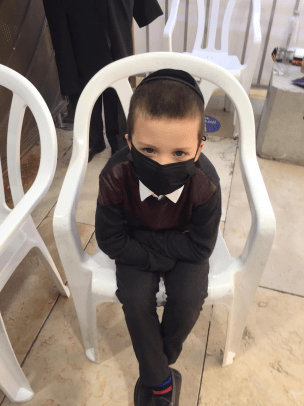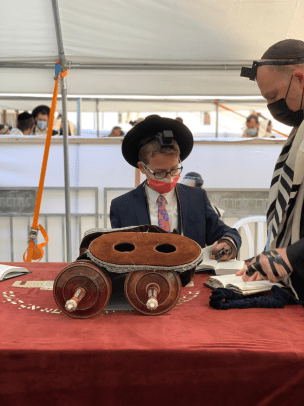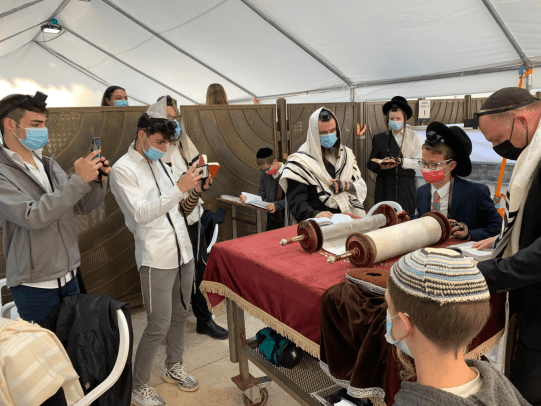 My (smart!) sister-in-law summed it up best when she said "usually we spend all day getting ready for a 3 hour affair, today we spent 3 minutes getting ready for an all day event." And I believe that's one of the reasons it was so very special. The focus was on the ruchniyas (spiritual) and not the gashmiyas (materialistic). With the exception of the Bar Mitzvah boy who we outfitted from head to toe (shoes to hat, tefilin to tie, suit to socks - and more!), the rest of us shopped in our closest (no running to 100 stores for coordinating headbands and suspenders), punted on hair and makeup and didn't even hire a photographer. With just the most intimate family (aunts, uncles and first cousins) we dedicated a full day to the Bar Mitzvah.
After shacharis (the morning prayer service) at the Kotel, where Yaakov Yosef read beautifully from the Torah, thank G-d (as you saw! It's like you were there with us!), the men made an impromptu l'chaim in a Jewish Quarter alleyway. We ordered bagels and ate in the Rova (central square) on a ledge facing the Churva Shul (b/c there is no outdoor seating in restaurants in Israel now). Followed by the most amazing Secrets of the Old City tour with our favorite guide Tzvi Satt, who snapped most of these pictures.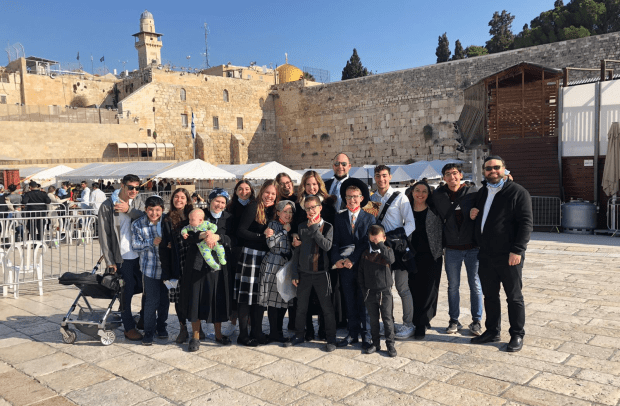 Davening Our Hearts Out At HaKotel HaKatan
After praying for everything you can imagine at this sliver of wall known as the "small kotel" deep in the Muslim quarter, we headed to Park Britania for a festive, covid-friendly dinner. Each family had their own picnic table and personal platters. We had a family minyan (quorum) for afternoon (mincha) and evening (maariv) prayers and hung out laughing until it was so dark we couldn't see each other anymore. And that's how we capped off our 10 hour celebration in honor of Yaakov Yosef's Bar Mitzvah.
Thank you, thank you, thank you(!!!!!!!) for the incredible outpouring of love - you enhanced our joy and really became part of our simcha. What an honor it has been for me and my family to share the Bar Mitzvah with you! Your comments and "participation" made it entirely more festive and extended our spiritual high. If you could — please let me know how you marked milestones in a Corona world, in the comments below.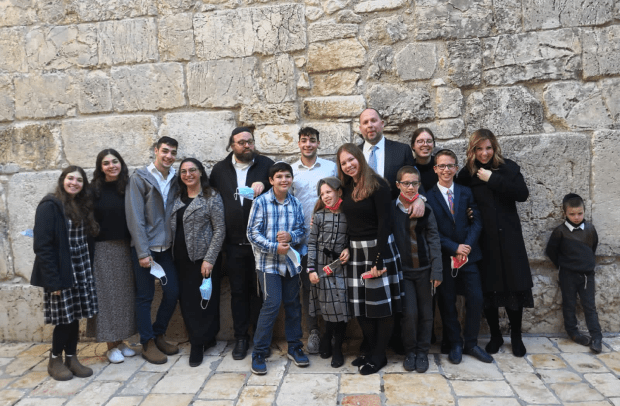 Sharing your stories will provide our amazing community with a plethora of creative ideas for celebrations during these most challenging, and historically unprecedented times. Just because the world is upside down does not mean our happy occasions have to be. 
Agree?