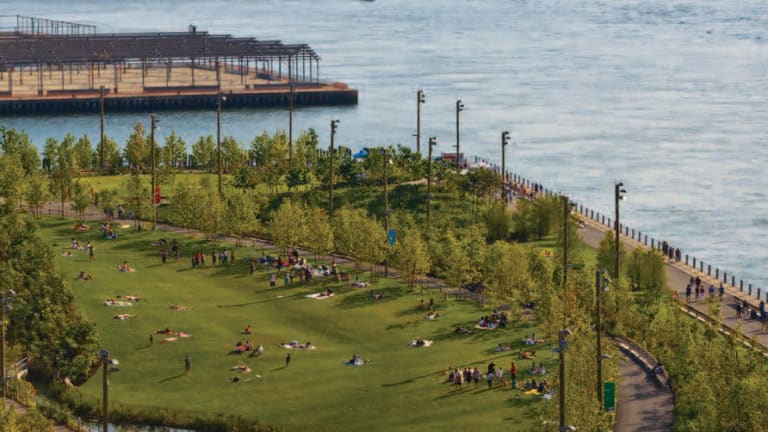 Foraging Through New York City
My first experience eating from the streets of New York was at the Hester pop-up when Chef Itta Werdiger served up some purslane, or edible weeds from her sidewalk as part of a wonderful four course vegetarian meal. While it pretty much tasted like parsley, the idea that there are wild herbs and nutritious vegetables sprouting everywhere around us was an eye-opening concept that sparked my interest in foraging.
Foraging is a form of obtaining food, by searching for food in natural, wild environments. While unnecessary for today's survival, foraging is a complete food adventure that involved hiking, farming, and procuring unique ingredients. 
You can forage almost anywhere, and even in New York City there are tours in Central Park and Prospect Park. Steve Brill, AKA Wildman Brill, has been giving tours in Central Park for more than 30 years. A dedicated vegan and environmentalist, who eats what he preaches.
Steve is passionate about what he does and has already written two cookbooks on the topic of foraging with another in the works. He comes prepared, with a shovel, a backpack full of treats he whipped up using the plants foraged in the park and four hours' worth of fascinating information and stories he shares along our hike. 
Foraging is a true culinary adventure as it opens up ones palette to new flavors, plants and vegetation that has been around for centuries but not known to the modern palette. But, one must be careful what they take.  Taking any plants that will be destroyed is simply unethical. Fiddlehead ferns for example is the uncurled leaf and the first process of a growing fern, and picking the fiddlehead means that you are preventing potential ferns from growing. But weeds, like plantain or wild mustard greens will never disappear and can even be annoying to budding gardens, are okay to take. 
If you want to try the many indigenous plants that grow around Brooklyn, best to try growing them in your garden or in pots on your porch or countertops. As they naturally grow around us they are not difficult to maintain and will consistently produce wonderful results. 
I am inspired by the potential new flavors and ingredients I incorporate in my cooking and planning my dream backyard garden. 
Word of Warning: Even after identifying some edible plants, in my tours, their non-edible, poisonous doppelgängers were difficult for me to distinguish, so it is extremely important to do such a tour with an expert. 
Download our guides to foraging in Brooklyn's Prospect Park and Manhattan's Central Park.